A BRUTALIST MASTERPIECE REIMAGINED. Building an identity for the workplace of the future.
PLAY

THE CONTEXT
Space House is a 255,000 sq ft design icon in Central London that has been responsibly upcycled to create the workplace of the future—more considered, more supportive, more inspiring. Taking inspiration from Seaforth's careful restoration and modernisation of the brutalist masterpiece, we chose to tell the story of the building's future, while celebrating its past.
We collaborated with Seaforth Land to bring this exceptional example of regenerative architecture to life, from the strategic framework to the visual identity, art direction and digital experience. As an agency with responsibility at our core we were really enthused by Seaforth's vision for Space House. Our overaching creative concept for Space House was fuelled by the progressive optimism and human-focused values of the Brutalist era in which it was built.
PLAY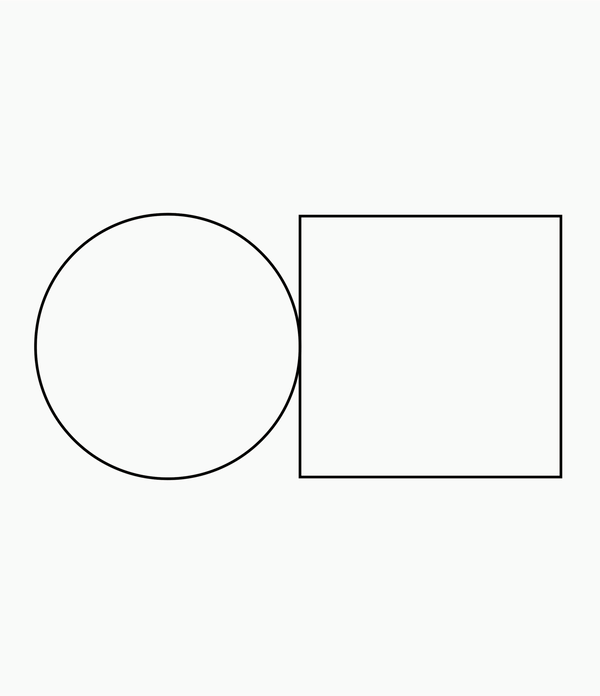 THE CREATION
Space House is a timeless celebration of progressive design, characterised by its resilient materials and expansive forms. We created a visual identity inspired by these Modernist principles—with a minimal geometric marque acting as a shorthand for the space itself.
The building is formed of two distinct spaces, the cylindrical 'Tower' and the rectangular 'Block', and its Modernist-inspired brand marque forms the basis of an adaptive and responsive graphic language, informed by the building's modular approach to space.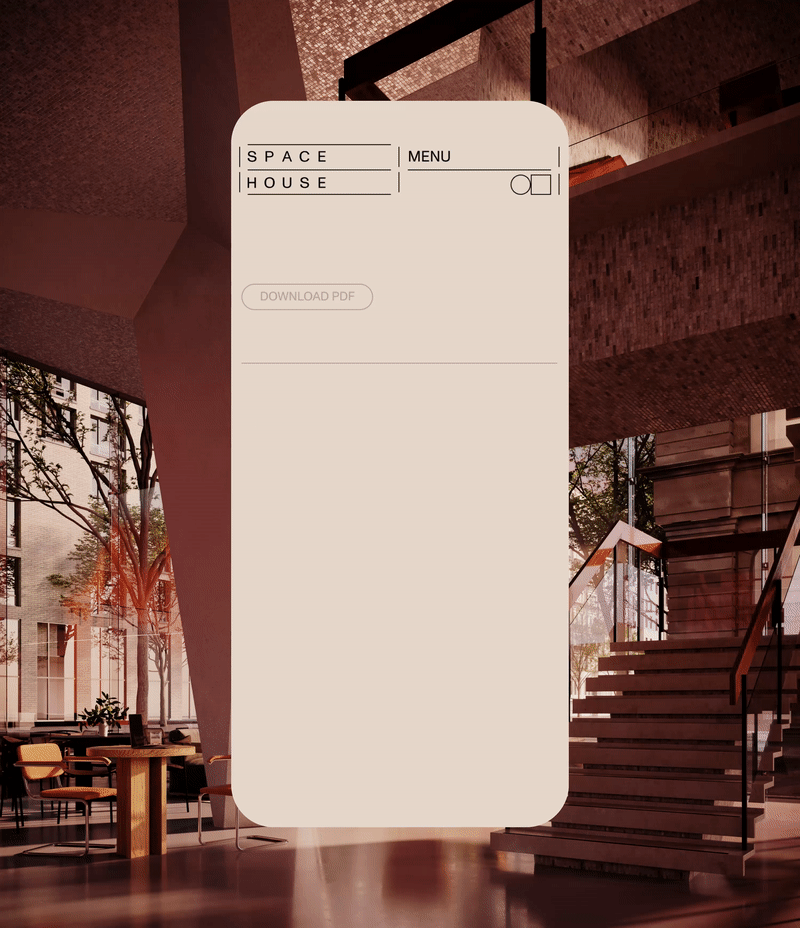 "Creating a visual world borne of Brutalist principles was a fantastic opportunity for our team. Working with Seaforth to tell the story of this iconic building and its BREEAM Outstanding sustainable restoration was a privilege. It's a completely unique project we can really believe in."
—Garrett Duncan, Strategy Director
PLAY

PLAY

"Property imagery often prioritises form over human impact and with Space House we wanted to bring people to the fore. We view the building as a constant vision of the future – an optimistic utopia that still encapsulates the mood and spirit of the era."
—Dan Roberts, Design Director