PUNKS SMASH SYSTEMS. MAVERICKS REBUILD THEM. BrewDog's uncompromising attitude established it as an icon of independence in a world of big beer. But rebellious disruption could only take it so far. After more than a decade, it was too large for the new world of craft and too principled to join the old establishment. The brand needed to find another way.
"Instead of a design agency we found a thought partner and instead of a rebrand we ended up completely pivoting our business. But that is only a tiny part of the story."
ANOTHER CHANCE TO RIP UP THE RULE BOOK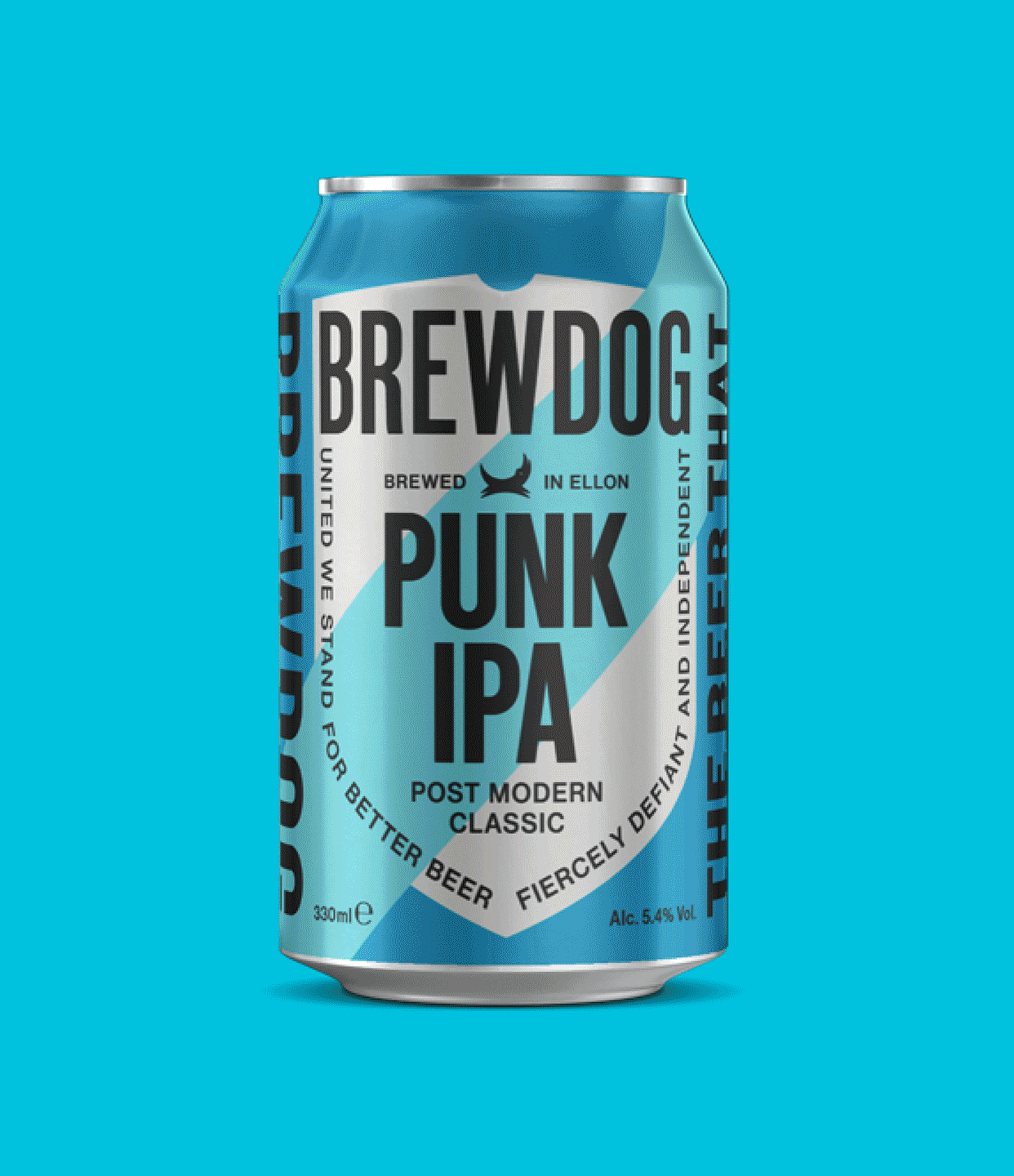 The brand had outgrown its punk clothing. It was standing for noise rather than behaviour — which did a disservice to the astute and visionary work the brand actually produced. It was time to rewrite the rules again: not just to be anti-establishment, but to be active in changing the agenda. A re-brand wasn't enough — we needed to radically revise BrewDog's role in the world, and make them truly stand for something.
Co-founder Ben Parker explains, "we believed the way they visually presented itself, always at full volume and with a sense of nonchalant rebellion, was impactful but masked its ability to communicate all the amazing things that it does. BrewDog is a fast thinking business but that gets lost in the anti-establishment tone it takes."
The business had to grow up. It had to become a leader of change, an inspiring voice for the industry and beyond. This was a chance to redefine what it means to be a business today. And with that, the idea of a Maverick with purpose was born.
The process began with a detailed reshaping of the brand's values, attitudes and vision. From this the Tomorrow Charter, a rallying cry for progressive change, was born. This brought with it a new unifying visual identity. A design language that has the flexibility to match the brand's blistering pace. One that unifies more than 100 products, four distilleries and over 100 bars around the world.
CLOSE