FINDING NEW PERSPECTIVES for a materials science company changing how we take, make and waste, forever.

PLAY
NFW
PLAY
NFW GRASS
THE CONTEXT
NFW is a game-changing science company with a mission to reinvent the material world. Each and every one of their materials come from nature and can return to the Earth safely as nutrients for future growth. No synthetic toxins, no petrochemicals and no plastics. This means their revolutionary material ecosystem can harmlessly, biologically degrade at the end-of-life. Their material platform unlocks plastic-free production at scale across apparel, footwear, accessories, automotive, and home goods—building the post-oil economy.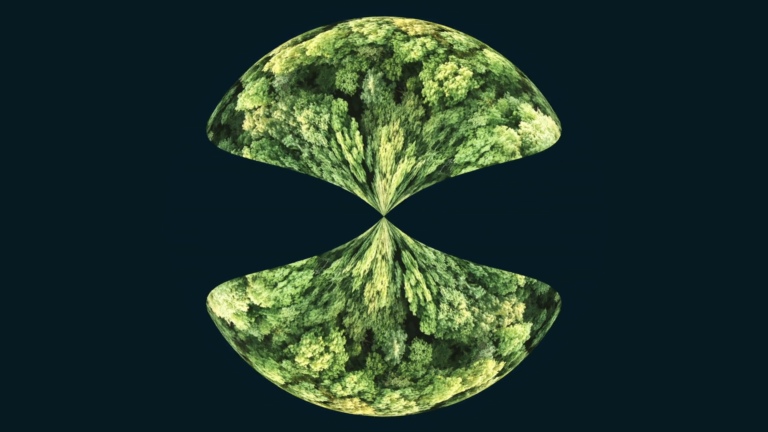 PLAY
NFW COT
THE CREATION
Our job was to take the NFW parent brand and present a new way of seeing, believing and understanding to the world. To untangle the story, to elevate their perspective, and drive a radically 'new' worldview that reveals beautiful possibilities for building a better future. We worked closely with their team over the last year, finding new perspectives for how they can communicate their position and story to the world in a way that intuitively resonates.
Introducing The Ground Rules: An instruction manual for manufacturing with true circularity.
We helped NFW introduce their philosophy to the world to help all makers and creators be more responsible. We found inspiration in the abundance of nature's circular system. This has allowed NFW to build on nature's own supply chain to engineer and create scalable technologies and plastic free materials for production in existing factories of some of the world's largest fashion houses. 
Untangling their story allowed us to find clarity which elevated their point of view above their competitive set. If you start well, stay clean, and end well, you can ensure all designs safely return to the elements.

"To truly understand the impact of design beyond the surface, we must turn to the chemists, biologists and material scientists. We must understand the micro and the macro to get beyond the surface. We must translate and extrapolate it into powerful visuals and language that everyone can understand. For us working with NFW at Made Thought it could not be a more exciting time to be part of this new springboard of 'fast science' re-shaping our very future."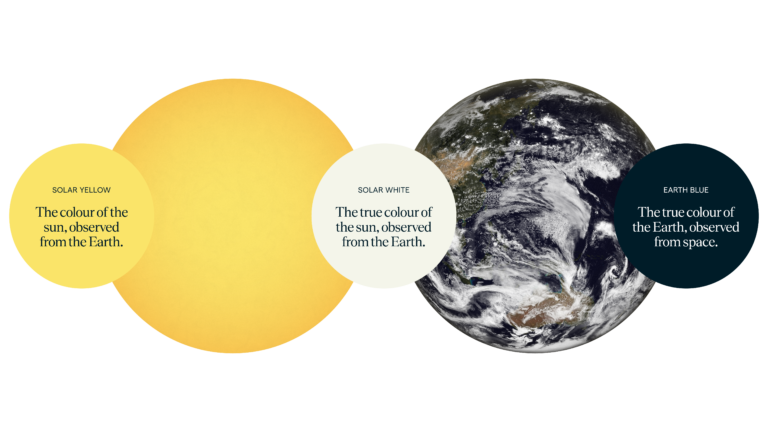 PLAY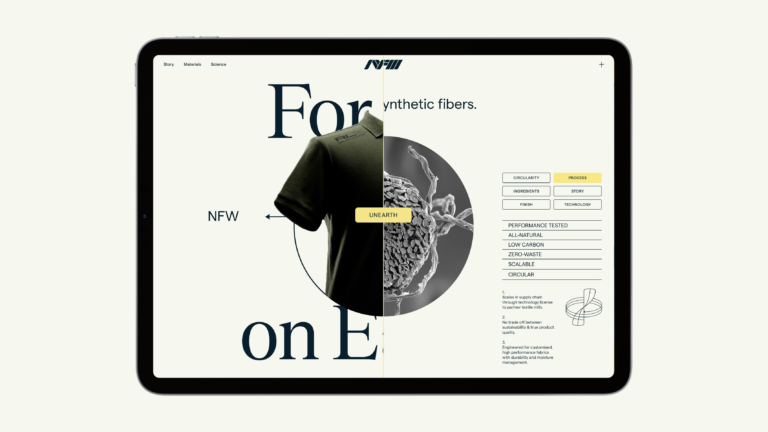 PLAY
NFW SLIDER
THE ACTION
Working with their exceptional team of chemists and creatives we gave the brand a new outlook on the world and a strong visual behaviour that made it digestible, understandable, memorable and distinct. Together we clarified and focused their story, showed their creative difference and gave them the tools to share it with the world.