WHERE CULTURE COMES ALIVE. An ever-transforming world of innovative fashion, art, design and dining.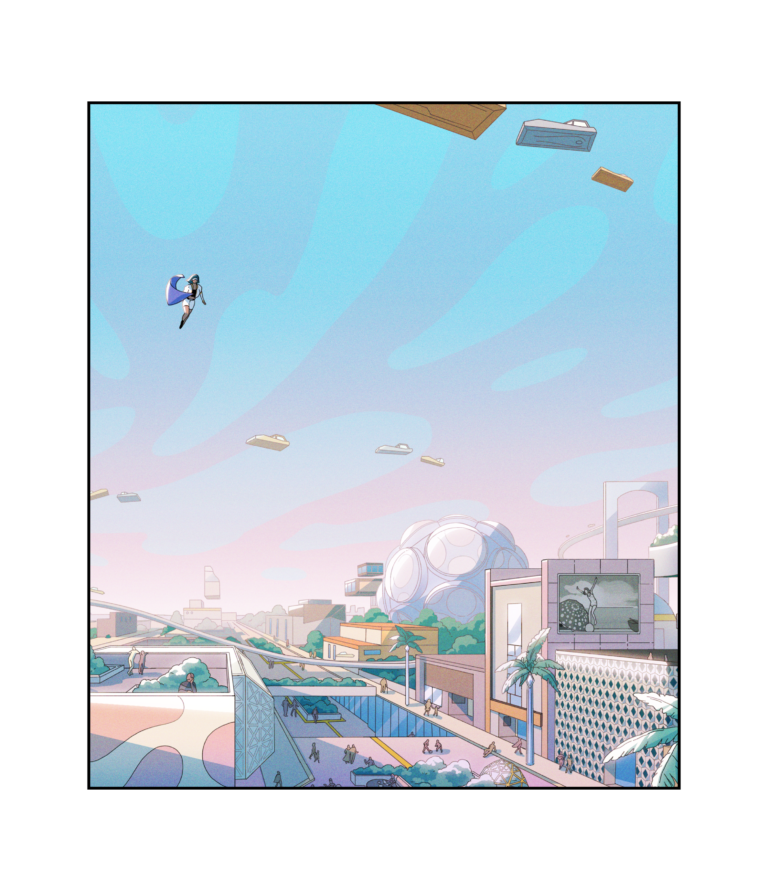 THE CONTEXT
As a creative neighbourhood and shopping destination dedicated to innovative fashion, design, art, architecture and dining, Miami Design District is an ever-evolving cultural hub with an identity to reflect it. The branding of the district remains intelligent and thought provoking year after year, reflecting contrasting worlds within the creative sphere; from raw conceptual artist's spaces through to the very best in luxury retail. 

As creative partner to MDD for over a decade, we always look for ways to capture a sense of place and belonging to this neighbourhood. Our recent work, on the 2023 campaign, imagines how the district would look 100 years from now.
PLAY
BEYOND BELIEF
PLAY
BEYOND BELIEF
THE CREATION
Capturing the futuristic version of the neighborhood, we created a storyline where the hero goes on a journey of discovery and transformation in a place BEYOND BELIEF. With the help of our animation partners 2Veinte, we wrote and directed an animated film set in this future.
From her starting point in a pineapple farm, symbolizing what the neighborhood was a century ago, she enters a world encompassing creativity and inspiration. The hand-drawn illustrations were modeled after the iconic landmarks of the District. The film represents the unique way luxury is woven into a landscape of cultural energy and tropical greenery. 
We composed an original score to accompany the film and adapted it into a campaign to blanket the neighbourhood and social platforms.
PLAY

"We have worked with Made Thought for over a decade. Throughout the years and different development stages of our neighborhood, we have counted on MT to not only breathe life into our brand identity, but also conceptualize cutting-edge campaigns. The process of working with Made Thought has been seamless and fun. As creatives ourselves, we love to partner with the team, work with them behind the scenes and witness how these amazing ideas come to life."
PLAY

PLAY
BEYOND BELIEF