Celebrating one of our most prolific partnerships and the ever-evolving brand identity of the world's foremost design fair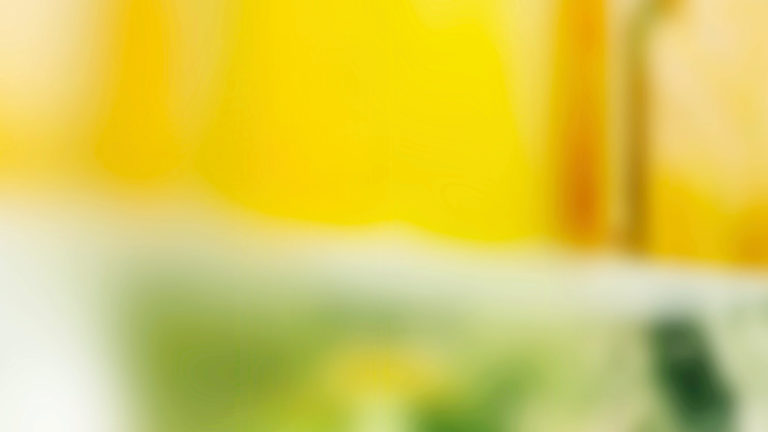 PLAY

Since its inception in 2005, Design Miami/ has become a highlight of the cultural calendar. Bi-annually it brings together the most influential galleries, collectors, dealers, designers, curators and critics from around the world to further current design culture and comment.
The fair is dedicated to the elevation and celebration of design, with the goal of transforming not only the way design is bought and sold but also how it's understood and discussed within the wider cultural landscape. Our job is to reinvent the visual story each season, with an exciting hook that captures the imagination. Here our co-founder Paul Austin takes us through some highlights from the past fifteen years of Made Thought and Design Miami/.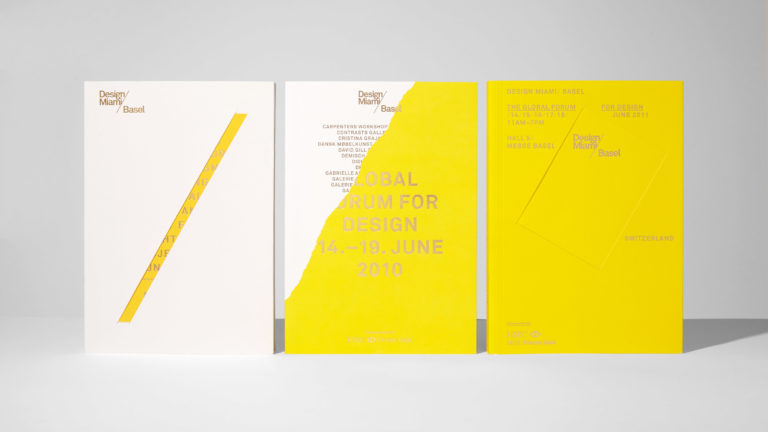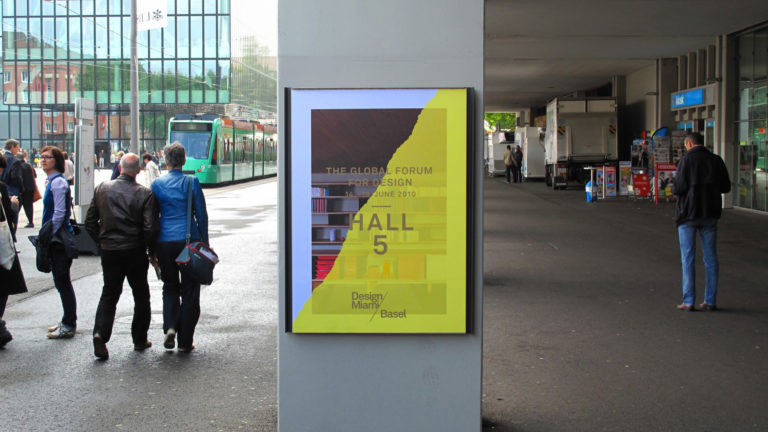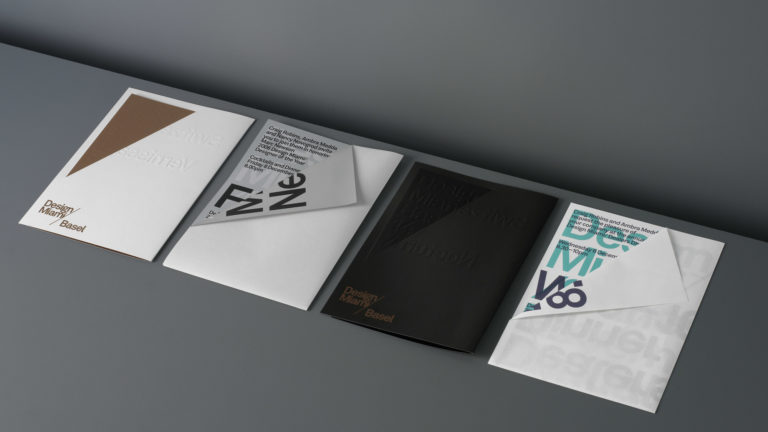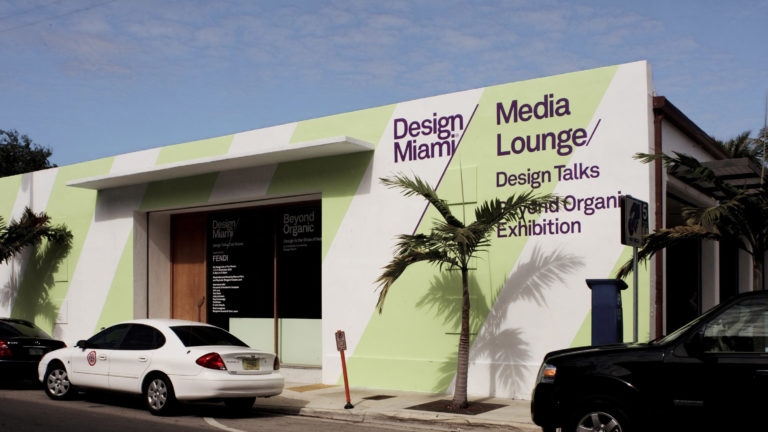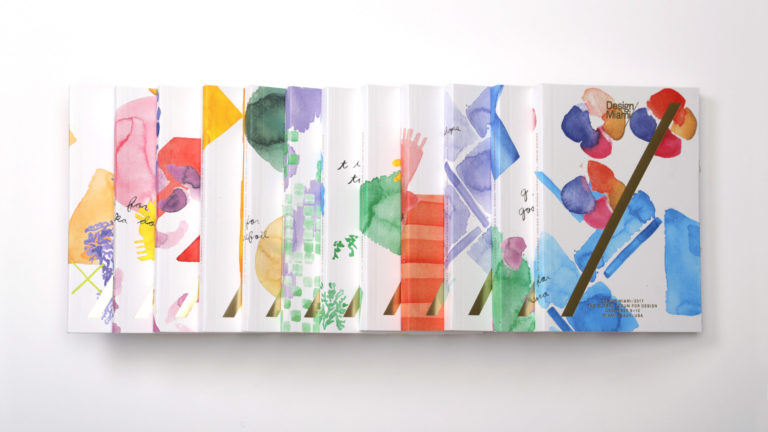 THE DIVIDE LINE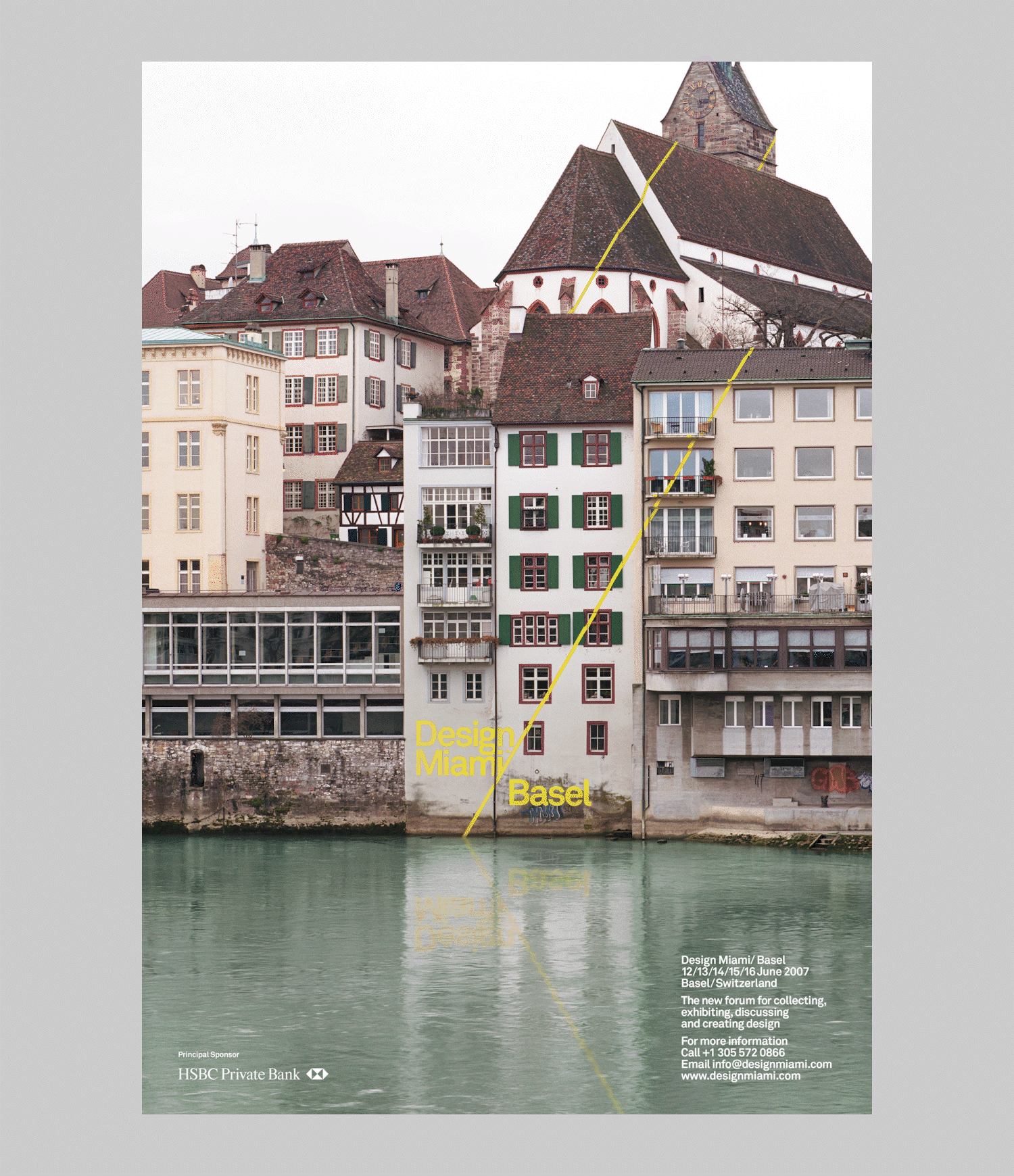 "The identity uses a simple 'divide line' which is the defining element of the identity. This line represents the geographic duality of the show's locations and manifests itself both graphically and physically through all facets of the brand.


For our first campaign we applied the divide line into the physical environment of each location. This opened up a number of ideas and reinterpretations of the theme."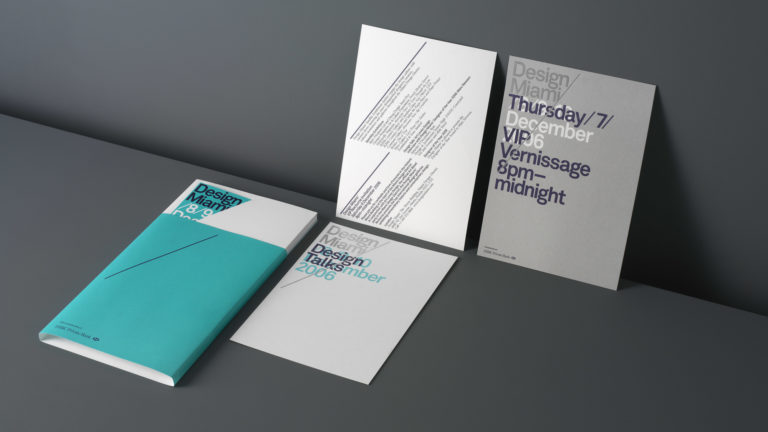 THE EVOLVING LINE
"As with all our work for Design Miami, we strive to reinvent the brand in new ways. The brand icon has been portrayed in paint strokes, tearing, cutting and more graphic articulations."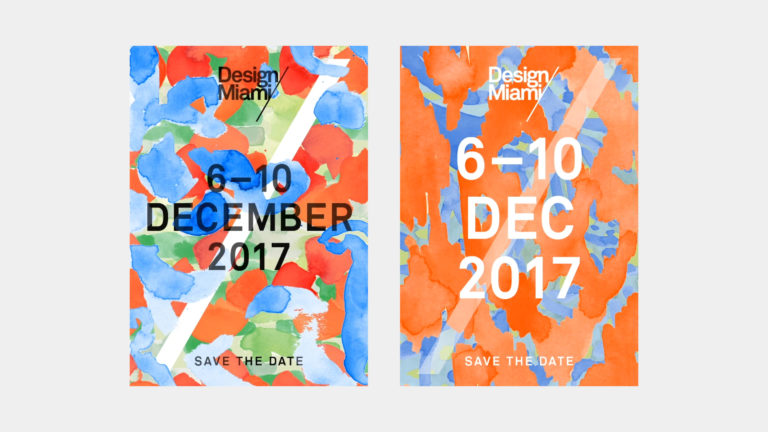 PLAY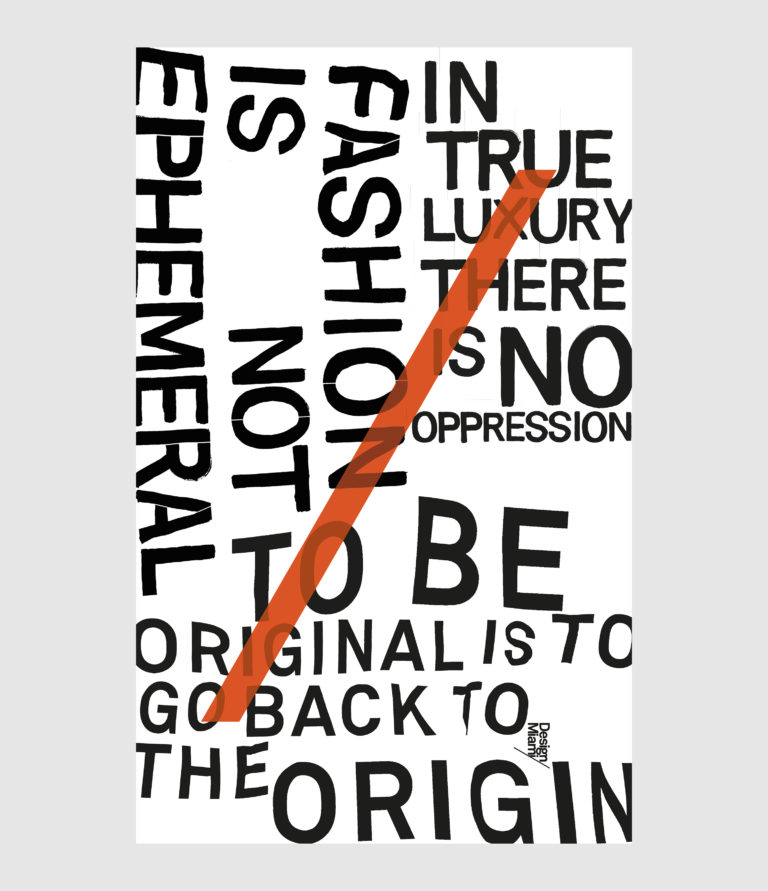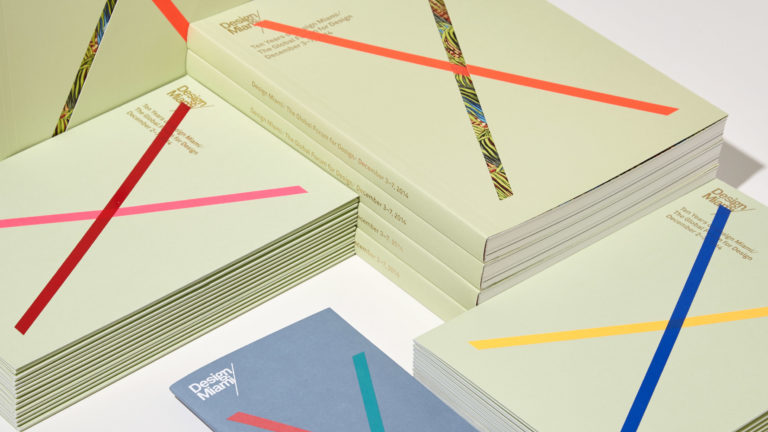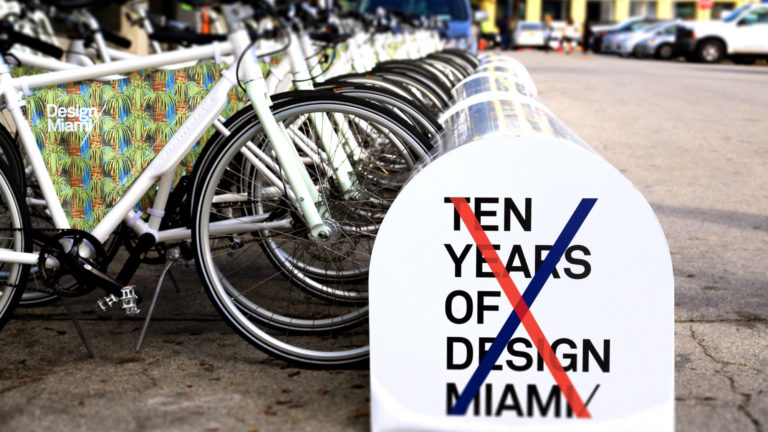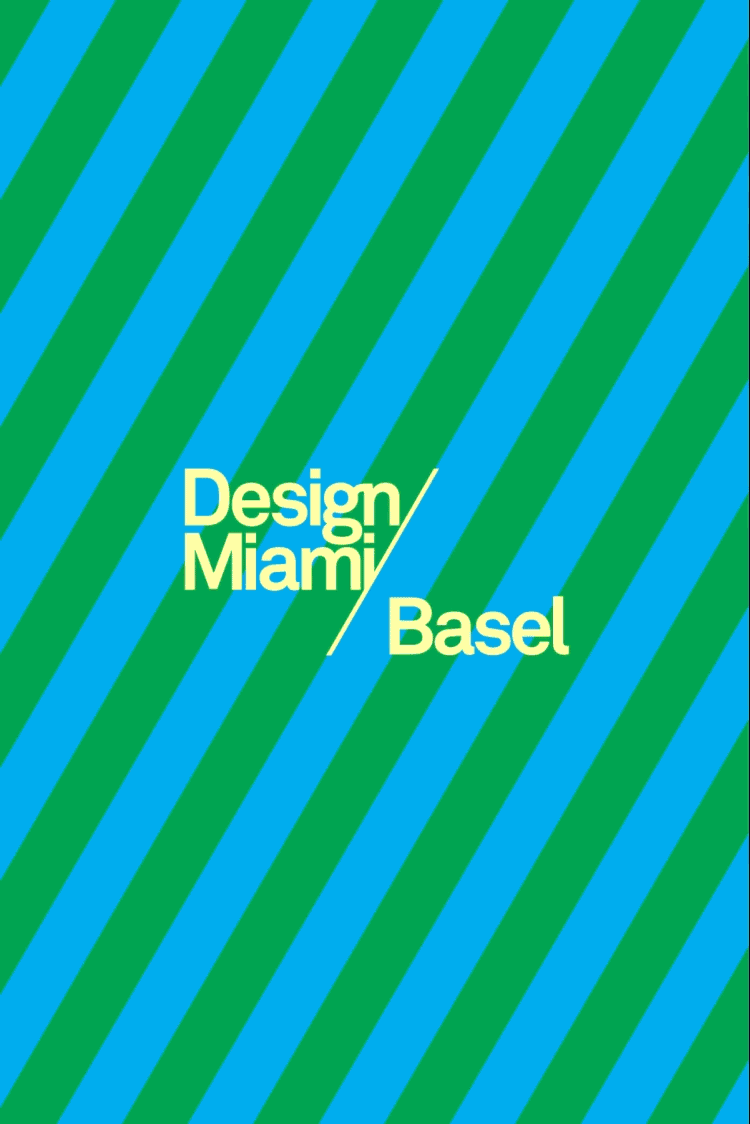 "We are in the fortunate position to be able to create communications which need to speak to a highly visually literate and design aware audience — this allows us to be fairly esoteric and playful with the brand."
WRAPPED SIGNAGE
"For the wayfinding signage in December 2010, our aim was to create an obvious visual link and extension of the tent aesthetic. Shrink-wrapping seemed like an ideal and exciting mechanism as both the colour and material tied-in perfectly with the structure. By wrapping iconic pieces of furniture–tables, chairs, sideboards, sofas, floor standing lamps–we not only created interesting sculptural compositions, but mirrored the show's temporary home for the furniture galleries exhibiting within it."

CATALOGUES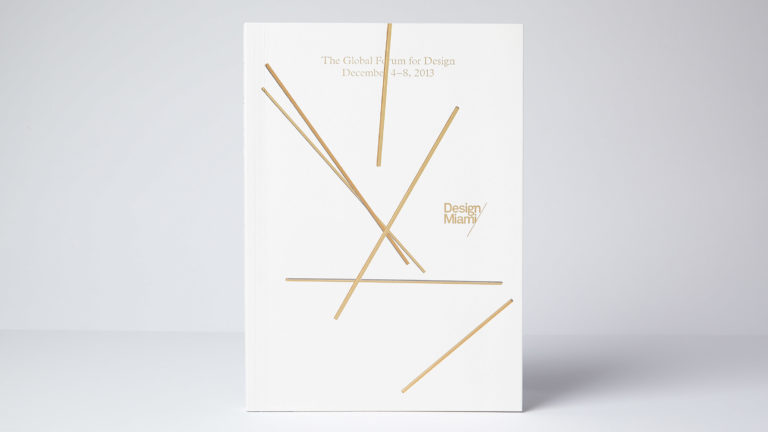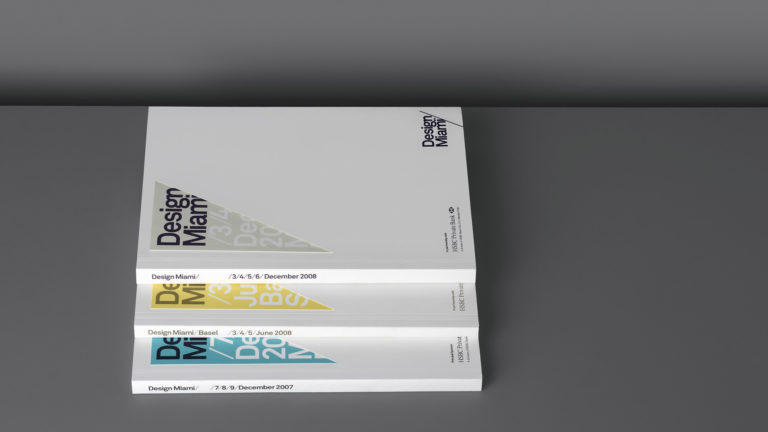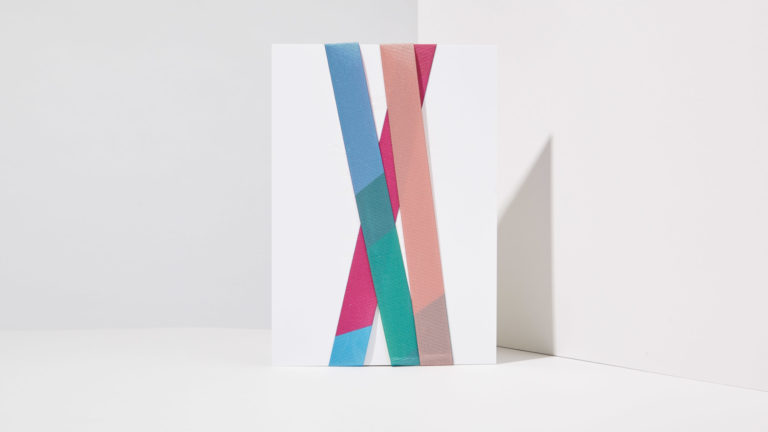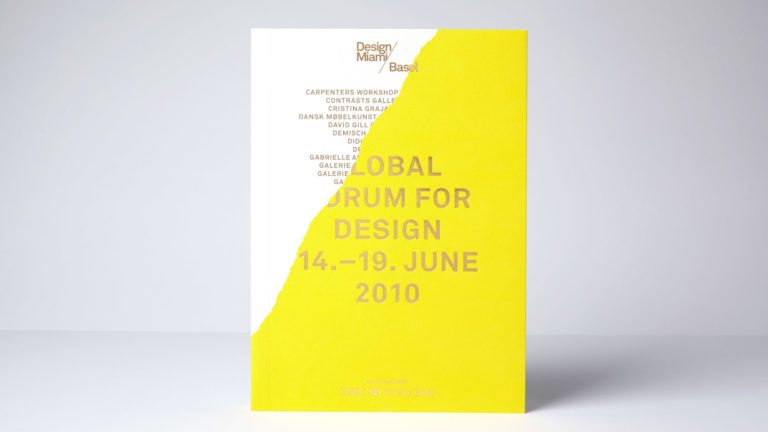 "Each event is accompanied with a catalogue that showcases the galleries and designers exhibiting at the fair. With the first five shows, we needed to establish Design Miami's new brand direction. We decided to demonstrate our authority of the brand with a consistent treatment across all the catalogue covers. We simply wrapped the return fold of the inside cover back through a 60 degree slit, once again, reinforcing the brand icon. For subsequent exhibitions, we have incorporated the specific articulation of each show in the design of the catalogue covers."

COLLABORATIONS
"We've collaborated with amazing artists over the years, including the French illustrator Pierre Le-Tan and the interior design company Pierre Frey. With Pierre Frey, we reimagined one of their signature wallpaper designs across digital platforms, printed collateral and merchandise."