MODERNISING A SLICE OF THE BRITISH BRAND'S HISTORY. Our collaboration decodes and reimagines the brand DNA with the 5-4-4 capsule collection. 
Made Thought have created a new graphic language for Fred Perry fans, many of whom will already be familiar with the terminology and concept of 5-4-4, acting as a nod to the rows of yarn and the very specific spacing that is a trademark of the brand. In effect, the 5-4-4 Collection decodes the hidden language and building blocks that have continued to shape the Fred Perry brand since as far back as 1952.
The studio uses this esoteric ratio to explore and exploit across classic Fred Perry pieces all in a monochrome palette, manifesting in a numerical representation, bold graphic coded references, and even effecting the physical structure and materiality of the garments.
CLOSE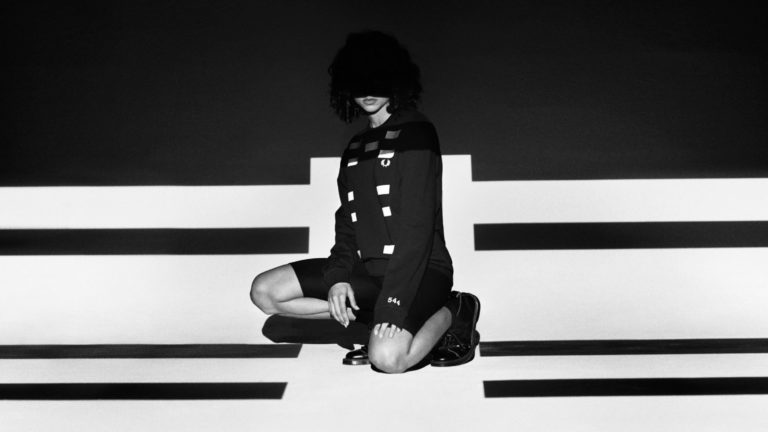 PLAY