REPRESENTING AND REFRAMING THE PREDICTABLE CONVERSATION AND AESTHETIC AROUND SUSTAINABILITY TO ENCOURAGE PEOPLE TO SEE AND THINK DIFFERENTLY. A PLASTIC PLANET's single aim is to ignite and inspire the world to turn off the tap of plastic. It's a brand all about possibility and a promise of a plastic free future for food and drink packaging.
The issue of plastic pollution is a familiar one — so our approach was to use powerful, engaging creativity at every touch point — not add to the 'noise' around sustainability and recycling and the environment.
Our approach is about education, approachability and clear, effective design to drive understanding and effect behaviour. Too much of the communication on sustainability either feels fear and guilt driven or so serious and huge that the average person can't or doesn't want to engage with it. We didn't want to continue to visually "tell the problem" — we chose to inspire with communications that speak of actionable, everyday, human-centric change.
CLOSE
PLAY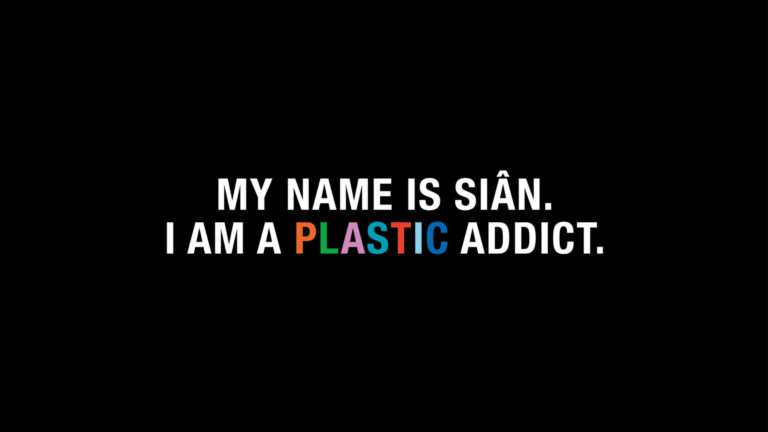 PLAY
A PLASTIC PLANET
THE PLASTIC FREE TRUST MARK
When it came to the PLASTIC FREE trust mark, we didn't want to create another mark that needed explaining and demystifying. In a category already full of confusing symbols, our approach was to disrupt and create cut-through by being remarkably simple. The world's first PLASTIC FREE trust mark was launched in April 2018. Iceland supermarket was the first retailer to adopt the mark. We worked with A Plastic Planet to develop a mark that tells you just one thing: this packaging is plastic-free and — as a result — guilt free making shoppers part of the solution not the problem.
THE WORLD'S FIRST PLASTIC FREE SUPERMARKET AISLE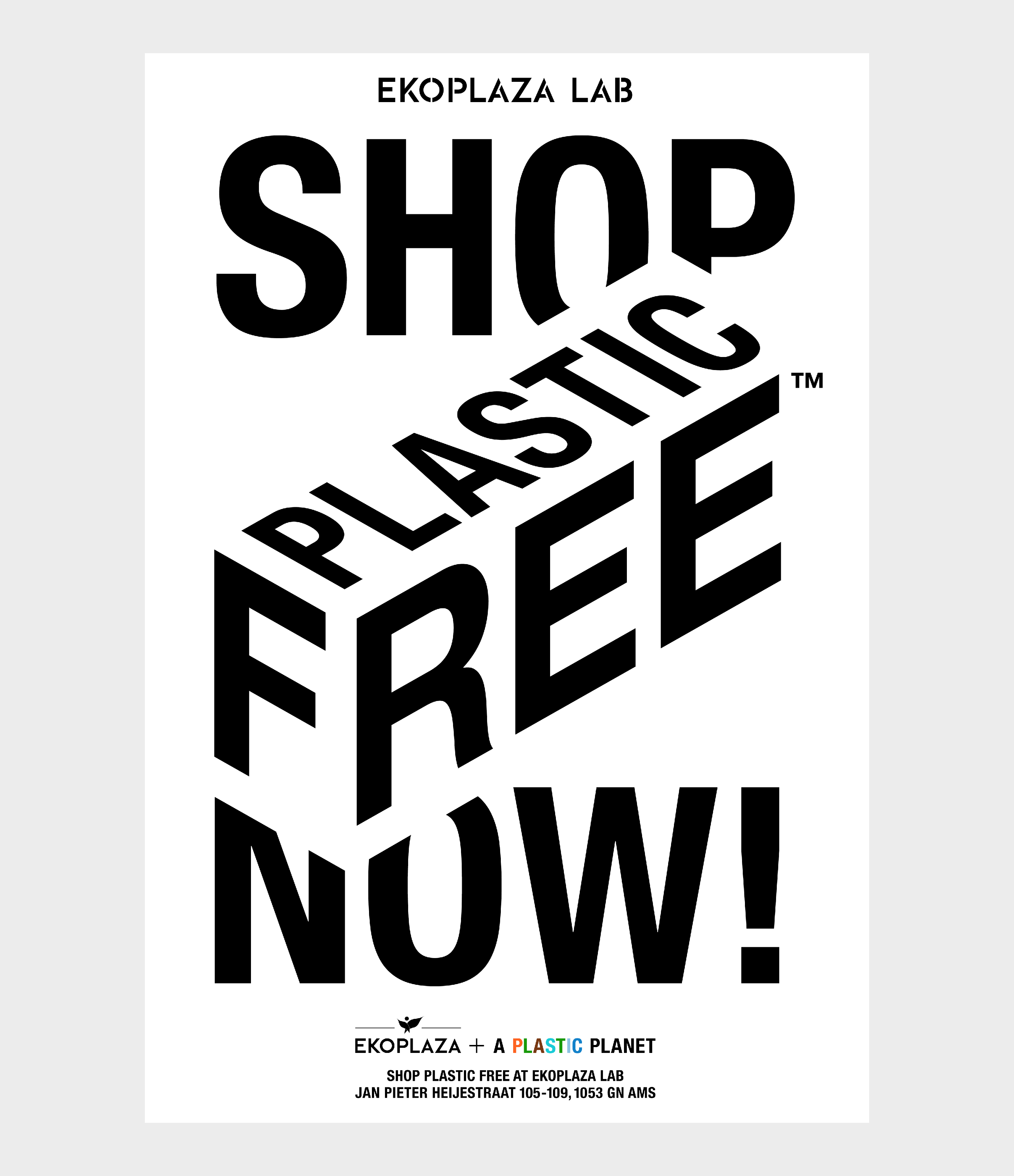 A PLASTIC PLANET offer a clear perspective on how we should start to consider plastic in our modern lives. Their argument is compelling and simple — that this once life-changing "wonder" material is now being used for inappropriate things, like single-use plastic to wrap perishable food. Their work asks us to consider plastic within the context of food. It was a supermarket aisle that really inspired us to partner with them. We wanted the design to help convey the message and engage people.
The broader identity developed for Ekoplaza Lab in Amsterdam, creators of the world's first plastic free supermarket aisle, also works with the same principle: concise messaging (not once more spelling out the well understood problem) and simply signalling this is a lifestyle choice and not just an altruistic one. The identity adopted a slightly disruptive propaganda style aesthetic — something that allowed clear stand out and contrast to Ekoplaza's established and premium aesthetic.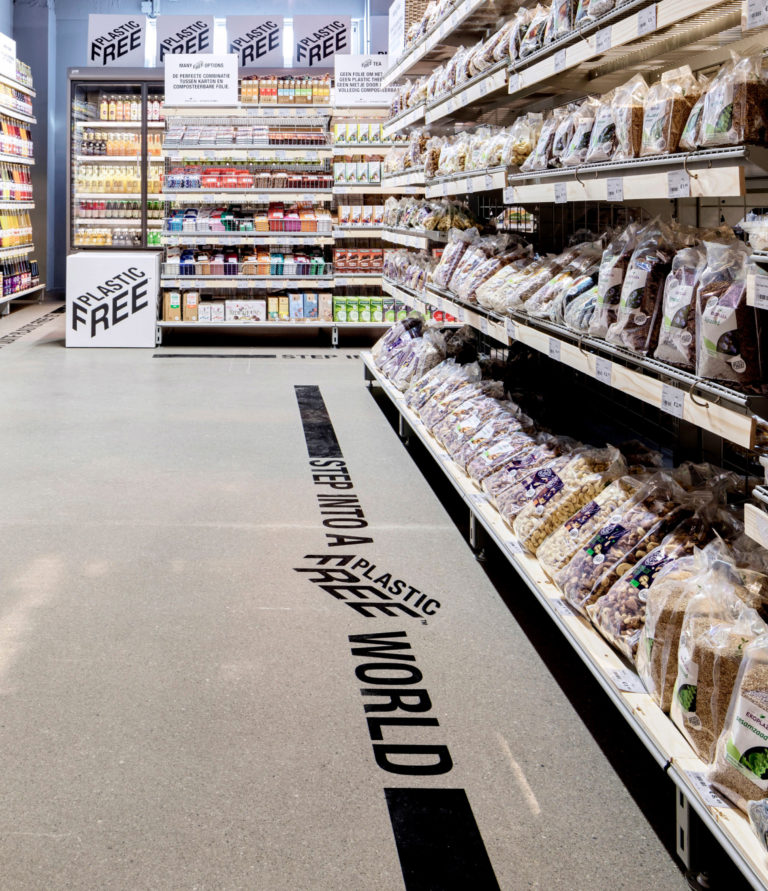 LONDON'S FIRST PLASTIC FREE SUPERMARKET
ONE PLASTIC FREE DAY
PLASTIC FREE LAND