CAPITALISING ON THE VISCERAL NATURE OF HOLIDAY. Orlebar Brown makes simple, high-quality men's beach and swim shorts with a unique tailored finish — a reminder of the sophistication and glamour that was once synonymous with travel and holidaying. Founded by photographer Adam Brown in 2007, the range has evolved from swim shorts to a full resort collection influenced by 60s poolside utopia. The brand's visual personality had become clinical and overly polished — our work amplifies the strength, energy and confidence.
THE FEELING OF ENDLESS DAYS IN THE SUN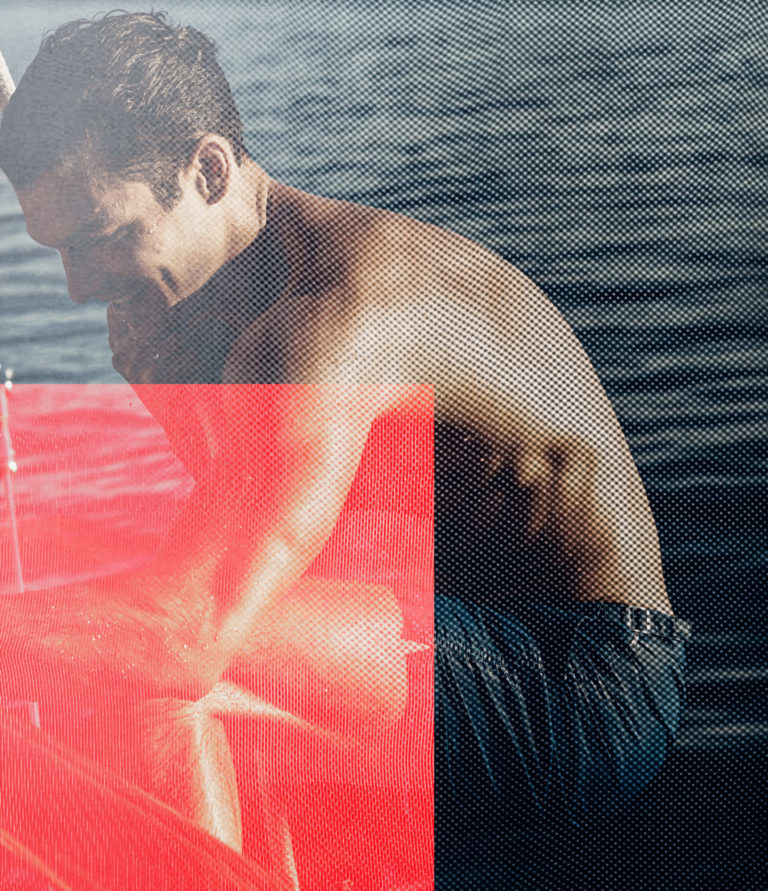 By colliding imagery in powerful ways and layering this over content, we were able to create these snapshots in time, conjuring memories and experiences relating back to the product. An energetic new approach to art direction brings tactility and emotion to the photography. Everything feels slightly sun touched; we wanted to evoke the feeling of being on holiday, of endless days spent in the sun.
"This work was centred around getting them back to where they needed to be — more expressive, more energetic, more tactile, more imperfect."