A LIVING PORTFOLIO OF OUR BELIEFS. As a studio we felt the need to create a physical environment which not only connected our partners and collaborators but also showed the world the views we encourage our partners to take.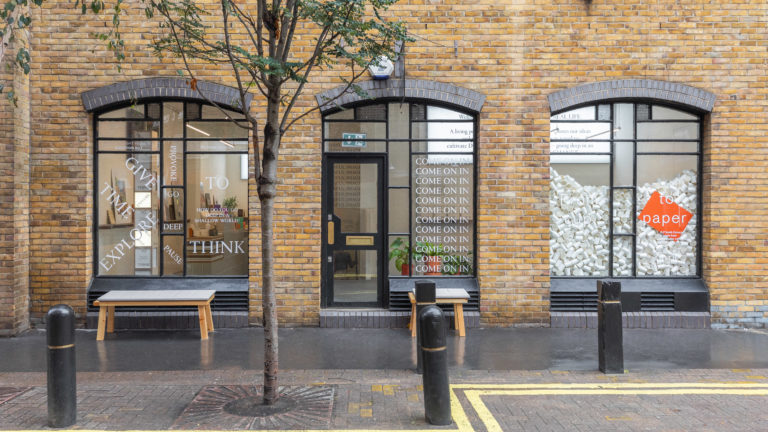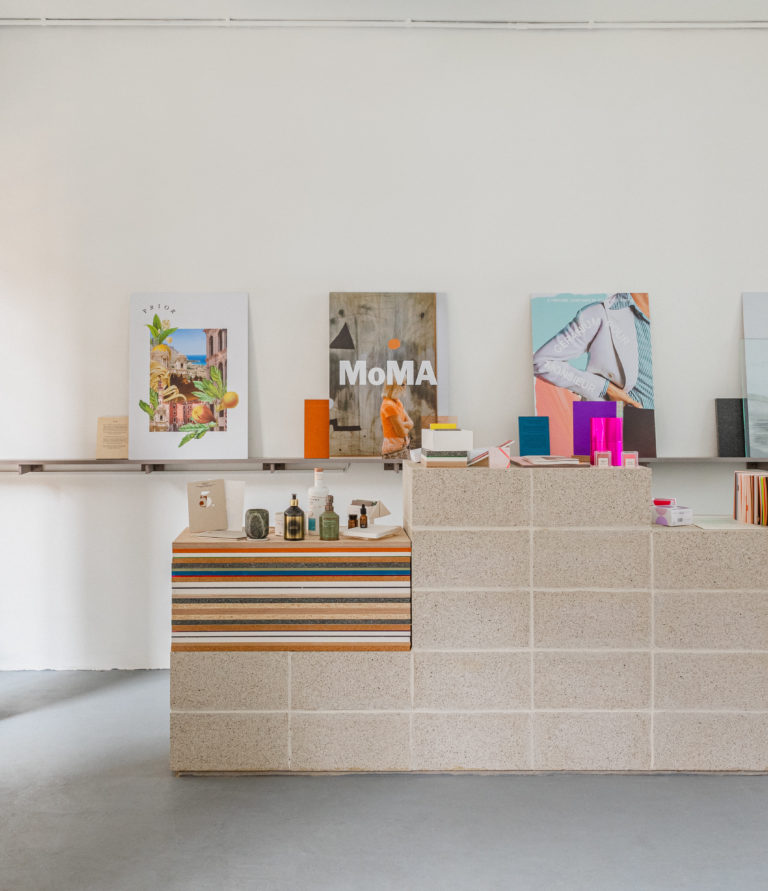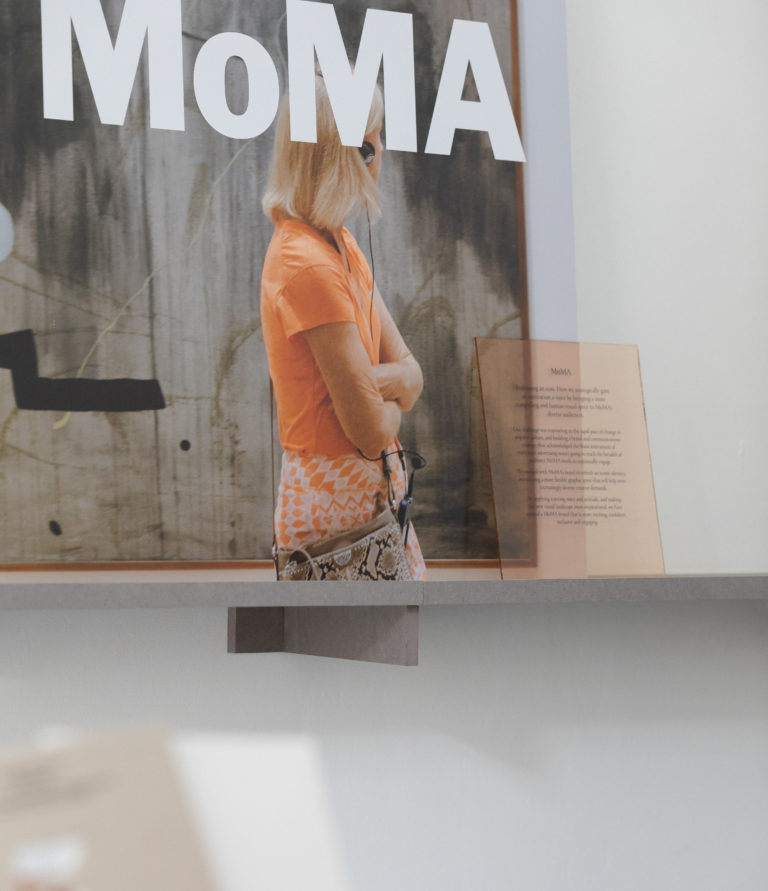 DESIGN FOR GOOD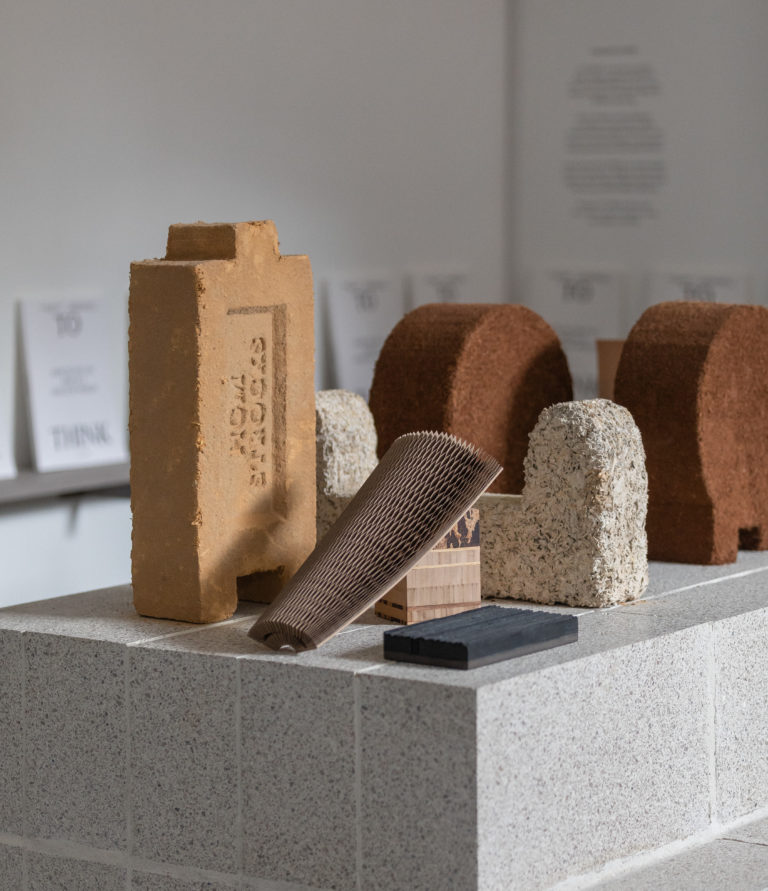 IDEA
We viewed our store as a series of experiments for what the future of a studio could look and feel like, how it worked with its partners and how it created a community of like-minded thinkers. We challenged ourselves and the people we work with to try something, and take a risk. Our idea, A Living Portfolio, was built to show how design can cultivate unreal desire and humanity if you challenge the conventions of industry. We asked our partners to dig deep, unpack their values and express them in a way they had never done before.
SEEING THE CHANGE
The most inspiring part of The Store was that we encouraged and challenged our partners to try something new. Most of our partners had never had an opportunity to create an experience that customers could interact with. We played host to scientists, engineers, designers, thinkers and doers all united around the idea that design is an unbelievable force for change to positively impact society and the planet.
WHAT THE WORLD SAID
"Openings: Stores from Acne, Dover Street Market, Normann Copenhagen and Made Thought... an experimental retail space, the [Made Thought] concept store is hosting a diverse programme of events, talks, launches, installations, experiential retail concepts and brand activations" — Frame

"A space to be a creative playground, where [Made Thought] partners with brands to push them to their limits of how they bring their brand experience to life in a retail setting." — Creative Review

"Smaller firms across London are embracing circular practices. Made Thought studio, for instance, have opened a sustainable concept pop-up shop, set to incorporate a number of circular products: store guides will be printed on G.F. Smith Extract paper made from recycled coffee cups, while shopping bags are polybatch and therefore entirely biodegradable." — Evening Standard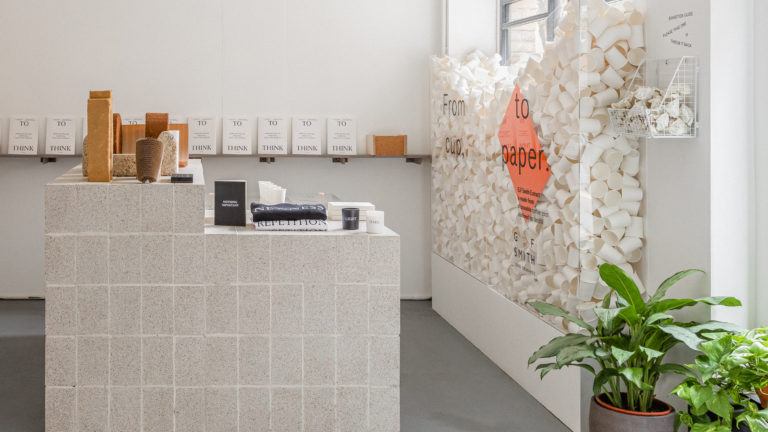 "Creative studio Made Thought has imagined the shop of the future"
A SERIES OF BRAND EXPERIENCES AND EXPERIMENTS
The store played host to a series of brand experiments. Made Thought collaborated with brands to create a new and experiential way to discover their products, outside of the retail norms. Most of these installations and experiences were the first time the brands had created a commercial activation in real life.
AN ARTIST AT WORK WITH ABLETON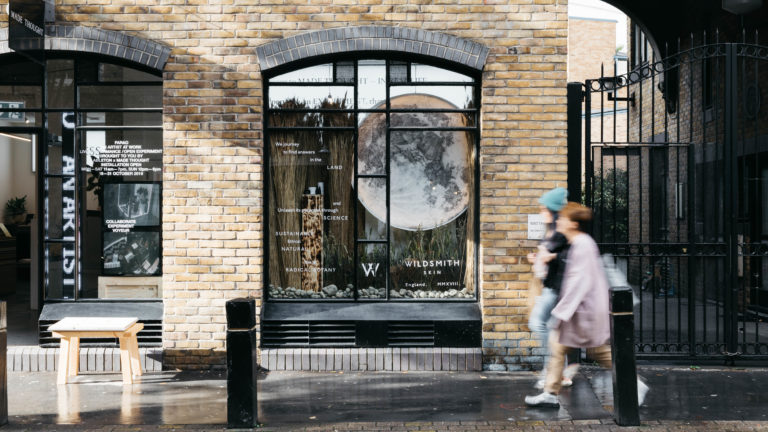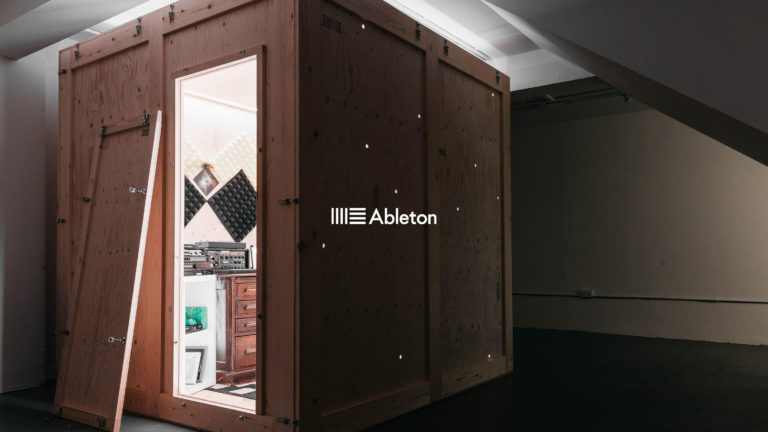 Made Thought recreated the intimate studio of a music maker in conjunction with Ableton. Visitors were invited into the personal creative space of musician Farao, where she produced her debut album Pure-O, contained within a crate with peep holes and hidden cameras, streaming to street view.
After 24 hours, the crate unfolded in front of an audience and Farao performed live from her recreated studio. The space remained open for artists and visitors to meet, collaborate, share ideas and experiment using Ableton live and push.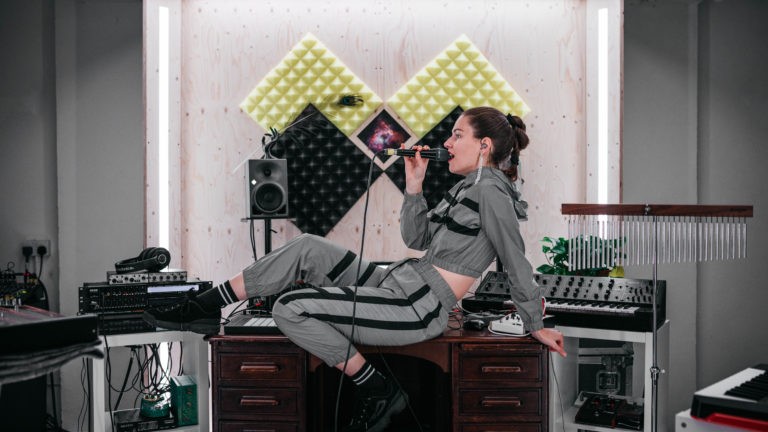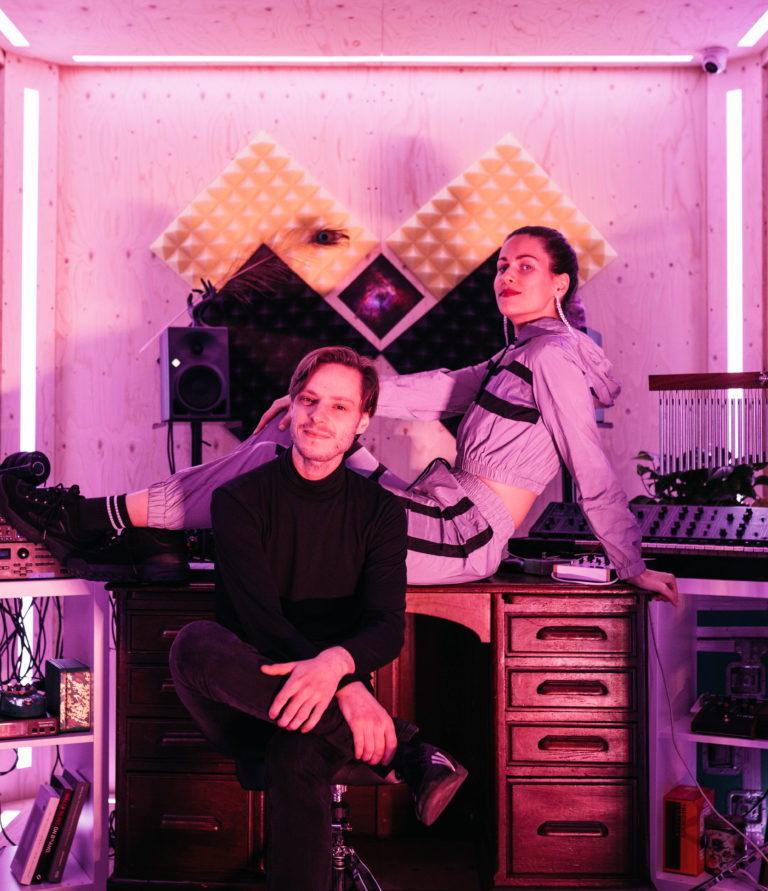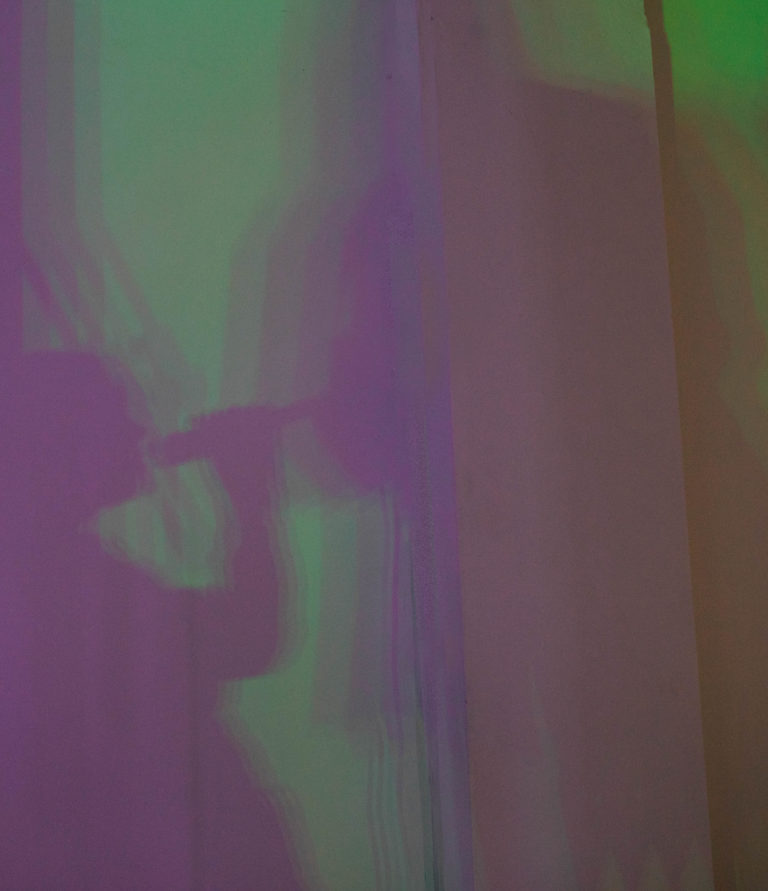 MOVED BY SOUND WITH NAIM AUDIO
We are at the centre of a climate crisis. We create, we consume, we have an impact. But, as designers, we are optimistic that with a responsible approach to design we can inspire change for a better future. Design is central to the issue and is central to the solution. The constant cacophony of data though does little to help us listen. This immersive installation translated the global land-ocean temperature over the past 100 years into visceral sonic waves, within an ellipse chamber. The result hopes to help us absorb and understand the scientific data on a more emotional level; to help us feel the past, to picture the future and awaken us into individual action. The installation was a unique way to experience the optimal sound performance of the high-end audio systems by Naim.
FREE YOUR FORM WITH TRUE & CO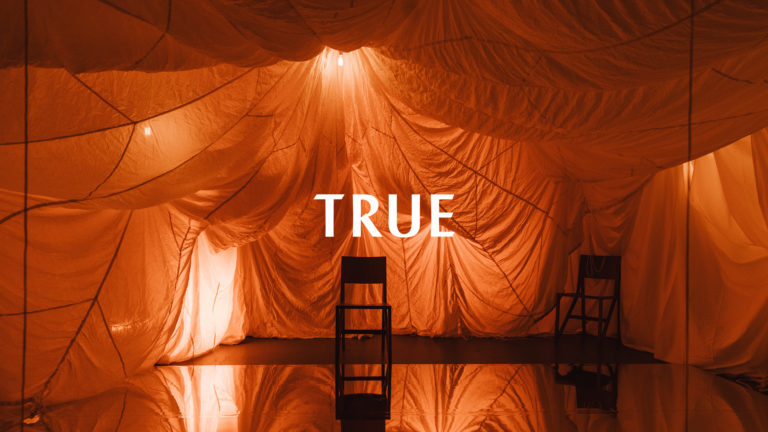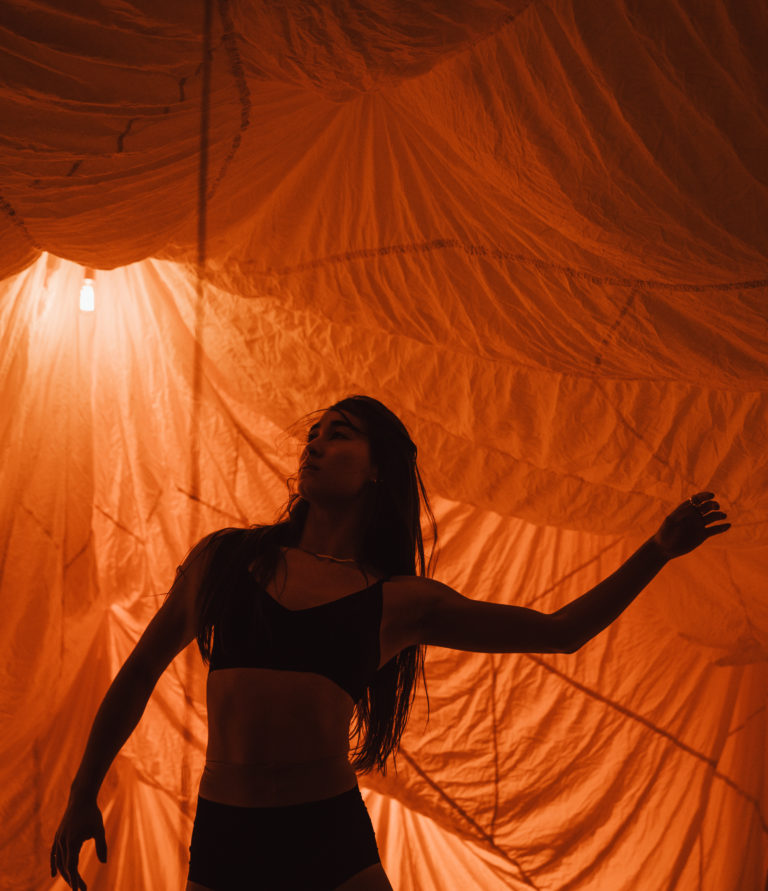 A CELEBRATION OF MOVEMENT.
This event featured an all-female dance performance, directed by world leading choreographer, Holly Blakey. Art direction and staging by Made Thought for a beautiful spectacle. The dancers performed an exclusive piece accompanied by a live music score from saxophone soloist Jasmine Quintet. This immersive contemporary event had the audience up-close and alongside the performers. The dancers wore intimate skin soft apparel by True & Co - an inclusive underwear brand that champions women across the board that we have been lucky enough to rebrand.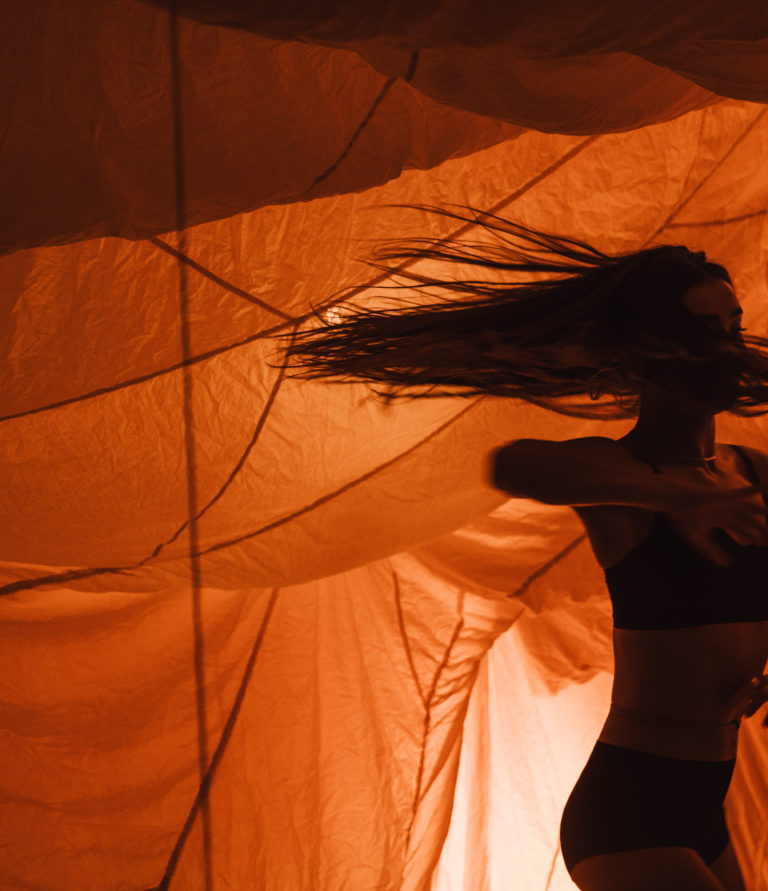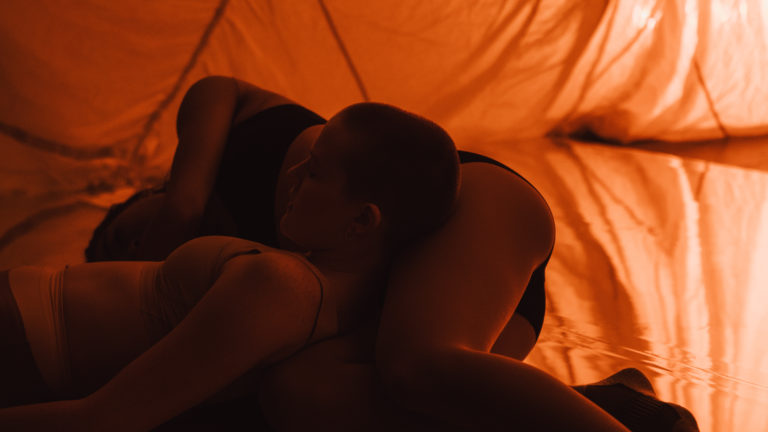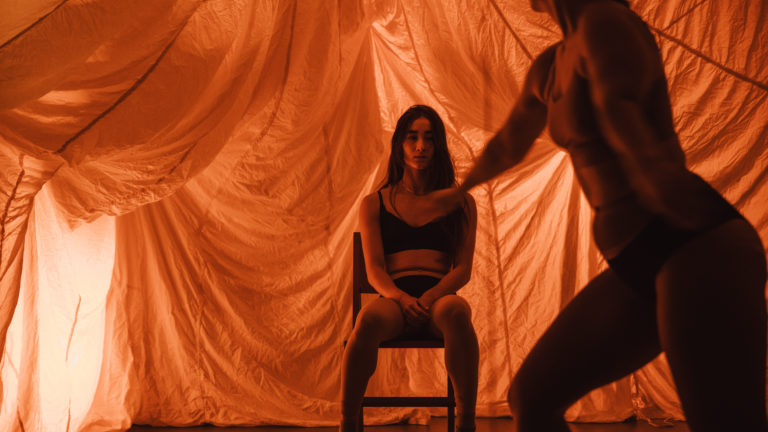 FRED PERRY X MADE THOUGHT THE 5 4 4 COLLECTION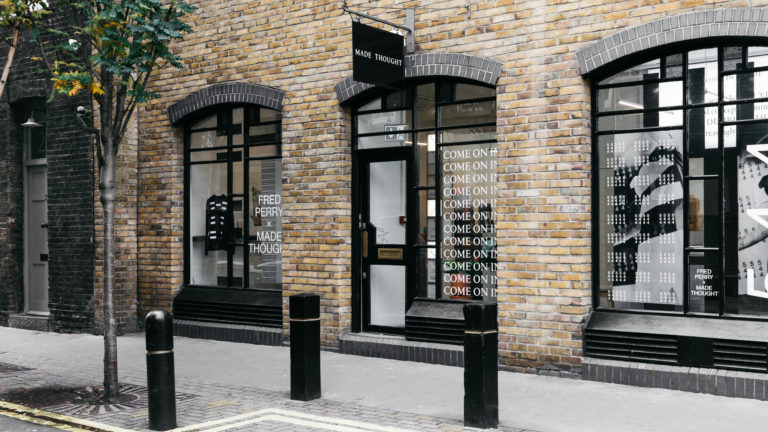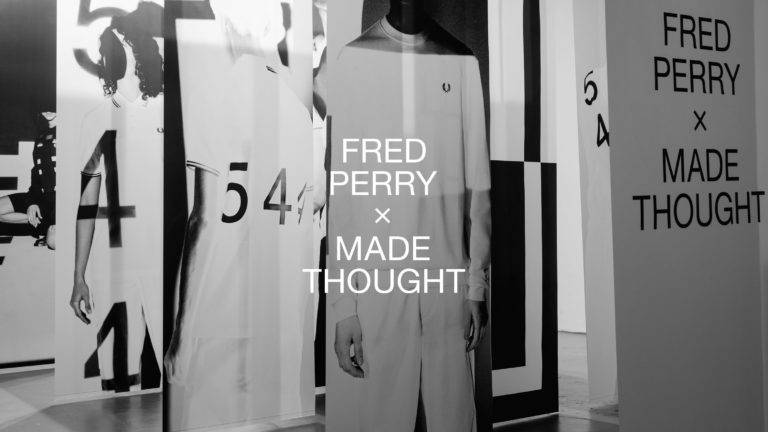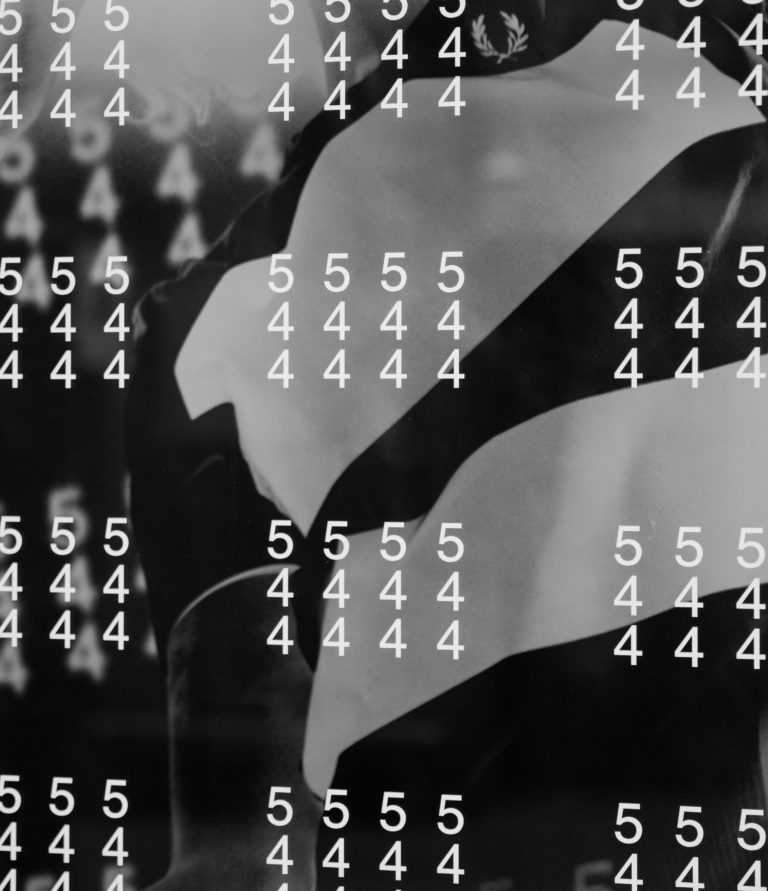 The store coincided with a special creative partnership for the studio. Fred Perry collaborated with Made Thought to decode and reimagine the brand DNA. Made Thought created a new graphic language for Fred Perry fans, many of whom will already be familiar with the terminology and concept of 5 4 4, acting as a nod to the rows of yarn and the specific spacing that is a trademark of the brand. The studio uses this esoteric ratio to explore and exploit across classic Fred Perry pieces in a monochrome palette, manifesting in a numerical representation bold graphic coded references. The collection launched exclusively at the store with a series of events, ahead of the global roll out.

UNDER THE HARVEST MOON WITH WILDSMITH AND HECKFIELD PLACE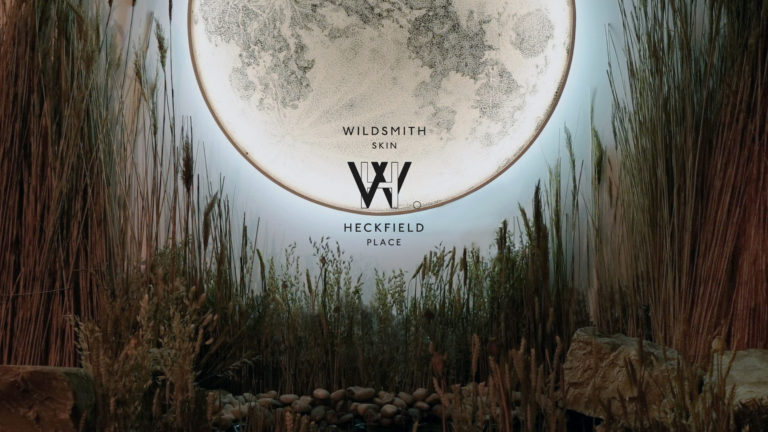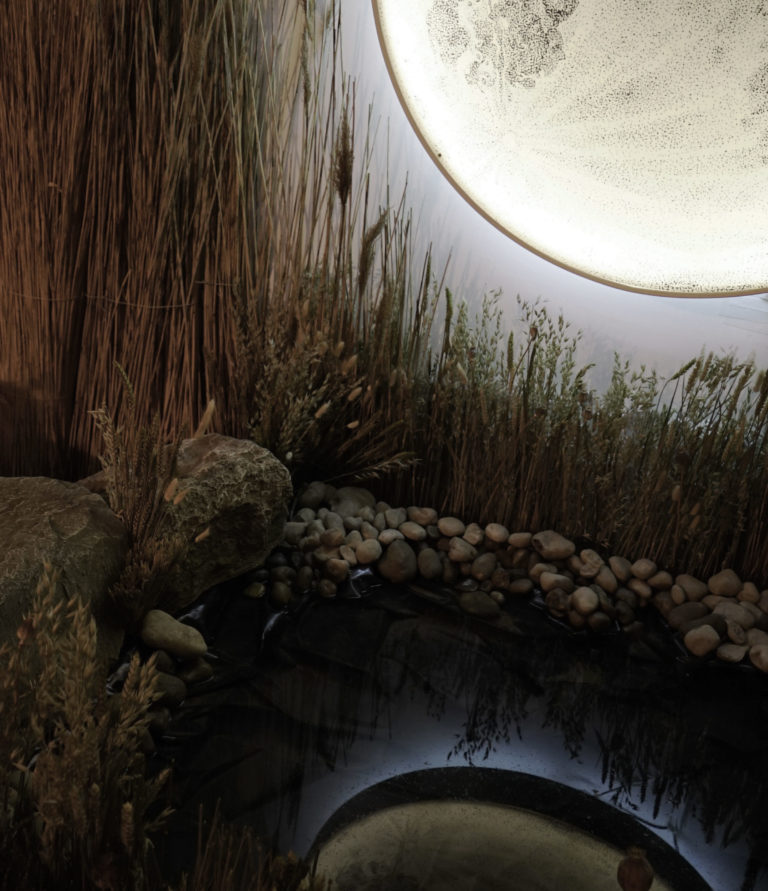 Both Heckfield Place and Wildsmith Skin have a unique and special way of 'living', adopting biodynamic practices to create sustainable and naturally inspiring environments and products. 
In celebration of the Autumn equinox - a significant date in the biodynamic calendar - the store played host to a special harvest festival. 
Celebrating the self-sustaining relationship between land and lunar, this moment marks a time for crop yield and preparation as we enter a new season. Guests were immersed in a natural environment–the room was transformed with a lunar sculpture, feature pond and water reed maze–set to a soundscape of natural recordings from Heckfield Place.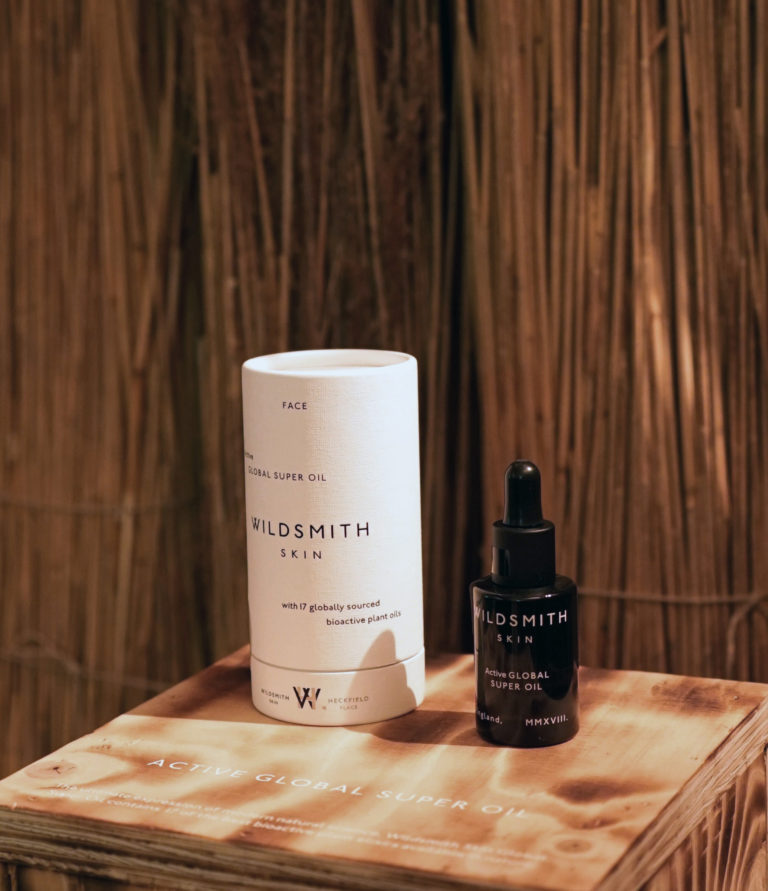 FROM DARK COMES LIGHT WITH IMPRIMERIE DU MARAIS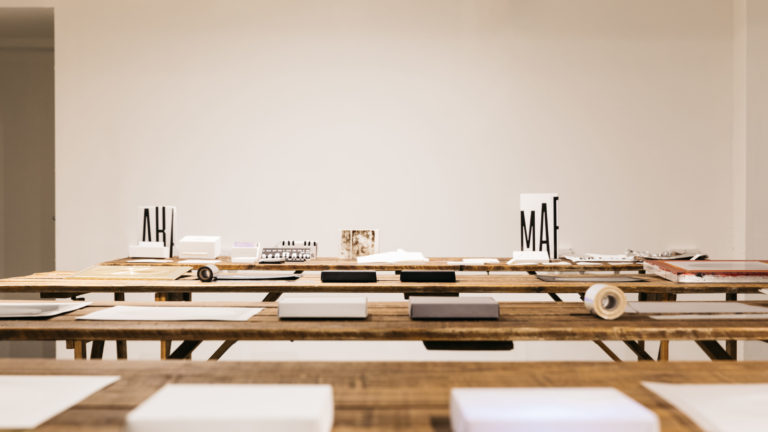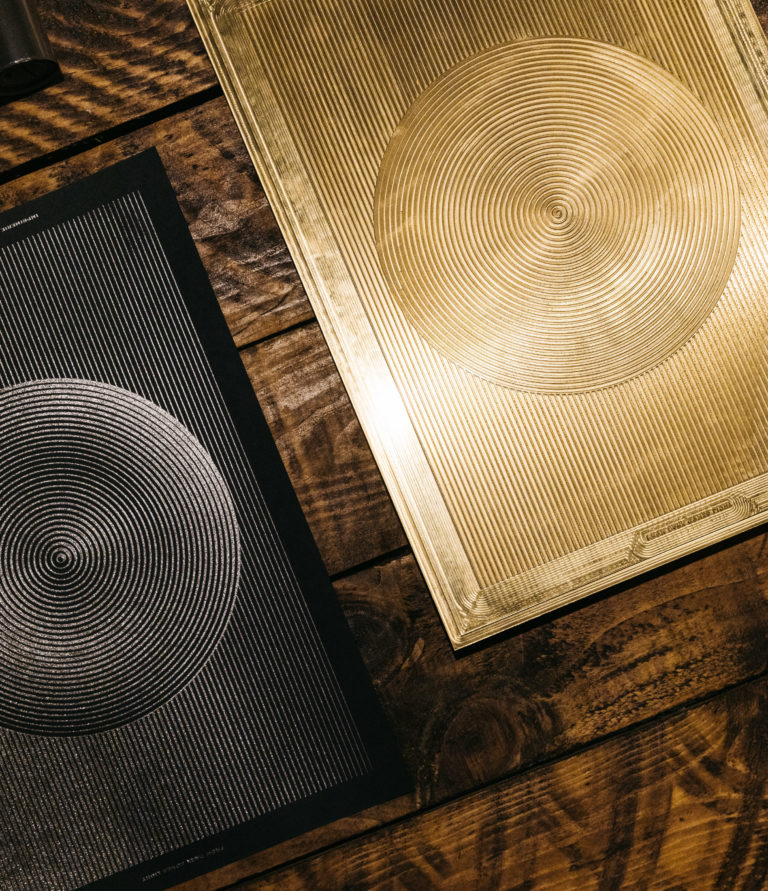 Since the 1970s, the Imprimerie du Marais family has grown up in the heart of its workrooms in Paris. Globally renowned for their exquisite unrivalled craft in printing, foiling, embossing, hand making and screen printing.
A fine print exhibition, a 'making of', combining materiality, finishing and revelations in craftsmanship, the concept honoured our 2020 New Year card design based on the last moon before the Winter solstice and celebrated our 5 year long creative relationship.