THE INTIMACY OF EXQUISITE PRINT IN AN ALWAYS ON WORLD. We believe paper has a new niche in our digital world as a precious medium for deep connection — consider the excitement when receiving a personal handwritten letter. So together with the world's finest print house we've worked to capture the promise of what printed material can be.

We were given the great privilege of re-telling the story and re-affirming the skill of the world's finest print house, the Imprimerie du Marais in Paris.
With a history spanning back to 1954, we were commissioned to produce a new brand identity to better reflect the standing, quality, stature and future ambition of this remarkable print atelier. With work of an uncommon level of craft and beauty, our task was to push the boundaries of print and design, challenging and elevating the very idea of what print is.
The result is an identity that exudes its own distinct confidence and clarity, and is in keeping with the company itself — as precise as it is understated.

CARTE DU VOEUX - CALENDAR
As part of our ongoing collaboration we were once again entrusted with designing their annual calendar. An invitation to roam colours and textures throughout the seasons, the 2023 calendar reveals the excellence of their eight workshops' expertise.

The 52 printed weeks slipped into gold-tinged pleats highlight a selection of papers drawn from their stocks, adorned with 2 eco-designed, sustainable materials resulting from new partnerships with Notpla and Sericyne.
PLAY

"For the 2023 edition of the Imprimerie du Marais Carte du Voeux, we created a calendar that celebrates the beauty of the tangible. Imitating the changing seasons, each week is assigned a different paper stock and finish to showcase all the possibilities of print."
L'ART DU POSSIBLE & L'ART DU POSSIBLE II — BRAND BOOKS
L'art du Possible is an attempt to distill the essence of what happens inside Imprimerie du Marais.

It was designed to take the reader into a world of print and wonders, possibilities and innovations from the moment it's first opened. We wanted to deeply connect readers to the brand's history and the key was storytelling. Together we created a seemingly blank notebook that hides in its pages eight family memories that mark, in their own words, the history of the printing house. 

In 2021, we created L'art du Possible II–a celebration of 50 years of print excellence. 
"We work in the present, in the doing, the effort, going beyond the established limits, aware that printing will set our work for posterity. We start from the principle that everything is possible and create objects that embody our passion, our goal and our privilege: to be printers."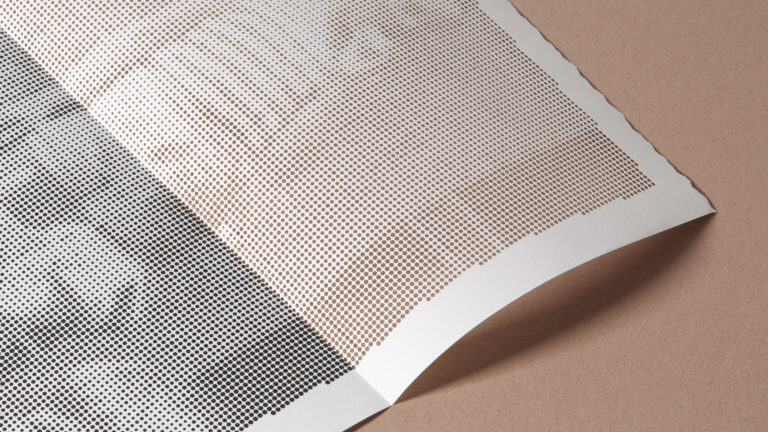 LEAVE NO TRACE — MATERIALS BOOK
FROM DARK COMES LIGHT — DIARY
MATRYOSHKA ENVELOPES — INVITATION
52 WEEKS — CALENDAR
365 PERPETUAL — CALENDAR
WINDOW INTO PARIS — INVITATION
TO MONACO – INVITATION