DEFINING THE SOUND OF TOMORROW: A visual symphony of artistic expression and beautiful design. 
PLAY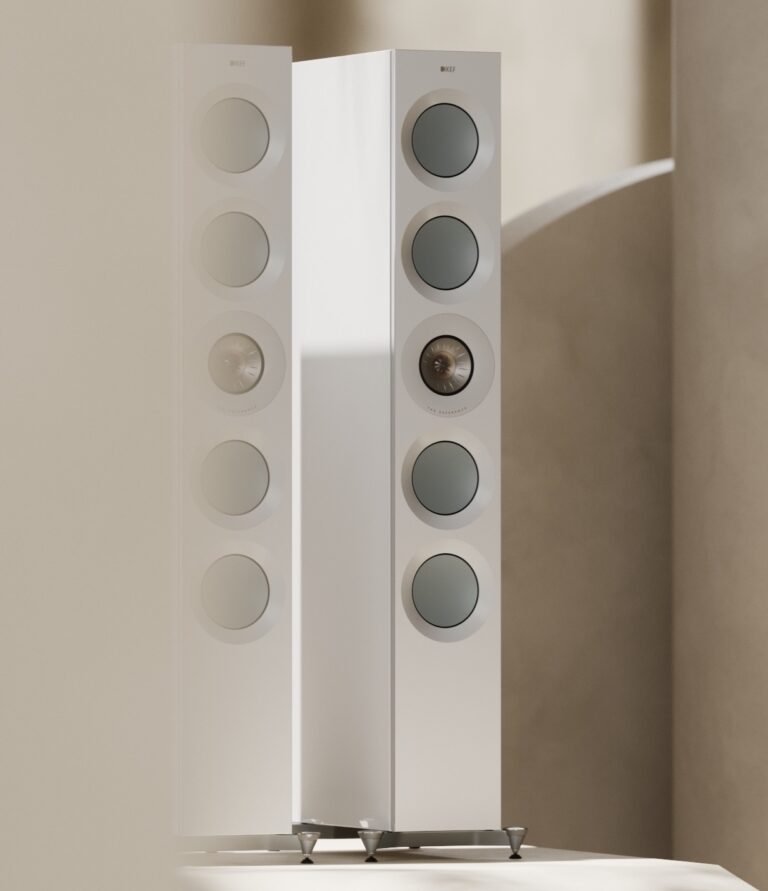 THE CONTEXT
KEF are a proud pioneer of excellence in sound. Since 1961 KEF have been combining their obsession with acoustic authenticity and innovative engineering to create award-winning audio products.

KEF's mission is to deliver sound with as little intervention as possible; from treble to bass, and everything in between. Listeners should be able to close their eyes and immerse themselves in the sound so deeply that they are transported, in their minds, to the source.

PLAY

THE CREATION
As part of our ongoing relationship with the KEF team, we have been tasked to bring to life a number of their high-fidelity audio products. In 2021, KEF approached us to help them celebrate their 60 year milestone. Together we revitalised three of their iconic product ranges through a series of films, where hypnotic worlds visually represent what high-fidelity audio really feels like.
From the outset, our ambition was to create a collection of visually expressive worlds that pushed sound visualisation from yesterday to tomorrow–an expression of emotion, energy and quality.

They showcased the forward-thinking spirt of the KEF team, their product and design excellence, as well as disrupting how sound and high-end audio products are portrayed in the market.
PLAY

PLAY

CREDITS
3D Partners: Where Giants Roam & Tomorrow Bureau