A GAME-CHANGING NEW PARTNERSHIP FOR GREEN BIOFUELS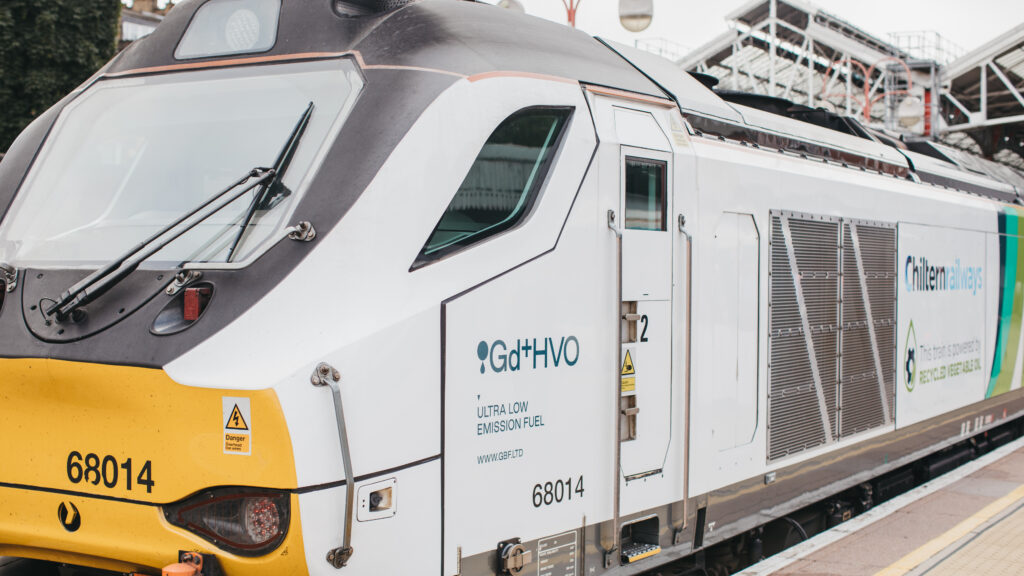 We're thrilled to see our long-term client Green Biofuels enter into an exciting new partnership with Chiltern Railways. 
Last week Chiltern Railways announced some of their fleet will now run on Green Biofuels' HVO fuel–an alternative to diesel made primarily of vegetable oil that can cut carbon emissions by as much as 90%. A first for any UK rail transport, the partnership was covered by a wide-range of media platforms including the BBC, Evening Standard and Independent.

Green Biofuels are a planet first technology company, working alongside businesses to transition away from fossil fuels. We collaborated with them to create their brand identity and articulate their story. Bringing clarity and energy to the brand has helped ensure its understanding and impact in the world, enabling them to make crucial connections to businesses and allow the possibilities afforded by their product to resonate.
The move signals a desire to shift away from the unsustainable and toxic methods and structures by which we have relied for too long, and we hope the partnership will kickstart a continued far-reaching decarbonisation drive across industries.
Discover the breadth of our work with Green Biofuels here.