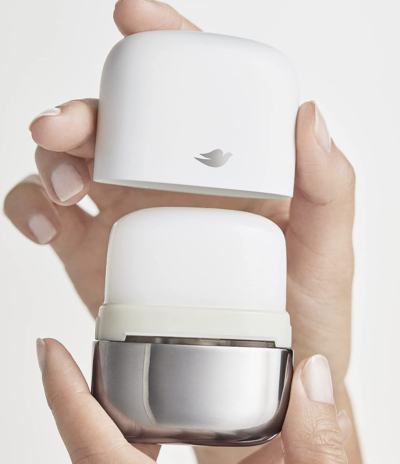 SEEING A WASTE-FREE FUTURE
With an extensive career in creating and leading purposeful brands, Augusto Garzon passionately believes in making sustainable zero-waste living desirable and accessible for all.

Here, he delves into how a waste-free future can come to fruition, assessing the challenges facing the world and the necessity for action to tackle the climate crisis.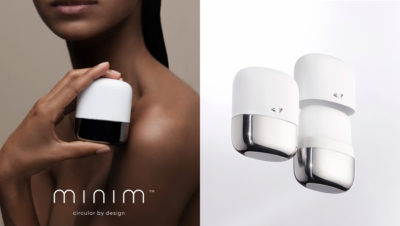 The question is time.

[AUGUSTO GARZON — AG]. One thing is clear to me. In our current system, anything could become waste at some point, like the chair you are sitting or the TV. Anything.
So the question is time. It is when. WHEN IS IT GOING TO BECOME WASTE? WASTE TODAY? WASTE TOMORROW? WASTE LATER?
This awakening has made me realise the significance of waste. I now think about how much waste I'm constantly creating, and that must inform any decision I make. I want to create the possibility of a place where you can trust that what you take and use will end up responsibly reused or disposed of. IT'S A BIG THING BECAUSE, AT THE END OF THE DAY THE WHOLE ECONOMY DEPENDS ON CONSUMPTION.
The problem is that in the last 50 years we've caused more damage to our environment than in the last 4.5 billion. IT'S A TRULY GLOBAL CHALLENGE, AND, REALLY IT'S JUST THE BY-PRODUCT OF POOR DESIGN. We have no choice but to change.
We have to STOP GIVING NOTHING BUT WASTE BACK to our planet.
[SIAN SUTHERLAND - SS]. Augusto, it is so easy to say we need to change, but when you work in a really big FMCG corporation, like Unilever, the reality is there are lots of mouths to feed and a lot of jobs to sustain. Business has to continue, so how can we switch from one way to another? Somehow we need to establish a new value system.
[AG] The Unilever framework has been very clear. We talk about a framework of less plastic, better plastic and no plastic. I know you might say, especially you Sian, there's no such thing as good and bad plastic, it's plastic and none of it is good in the way we are using it. We do believe the disconnection from plastic is not going to happen in one day; it is going to take time, so how do we as Unilever start this process?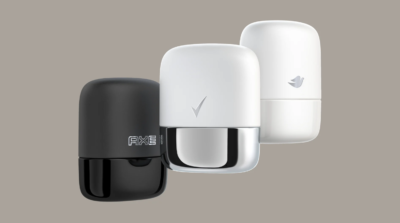 Transitional disconnection.
[AG]. It's not realistic to think that billions of people consuming products will find a completely new way of buying in just one day. There is still going to be plastic.
Let's start with less plastic. Basically, if I take our packaging and can manage to design it with a thinner wall, I can massively reduce the amount of waste. Do we talk about that outside of Unilever? No, we don't talk about it much. We basically just do it, as we know it's the right thing to do. Can we produce the same thing but lighter? It is a simple principle. We are talking about millions of units. That has a massive impact, and it's happening. Should that be the main solution? By no means, but it is part of making the right change.
The second point is better plastic. Recycling is part of the solution to this. Take something that is already out there, incentivise the recycling industry to bring it back, because you still need to serve millions of people today, not in a year's time. It's not perfect, but it's again another step. WE WILL REDUCE OUR USE OF VIRGIN PLASTIC IN OUR PACKAGING BY 50 PER CENT BY 2025 and we will increase our use of recycled material, helping keep plastic in the economy and out of the environment.
We also think we need to act by helping collect and process more plastic packaging than we sell by 2025. We take responsibility for the packaging we produce, so we will help collect back and process as much plastic as we sell. We will do this by investing and partnering to improve waste management infrastructure in many of the countries in which we operate.
What I like about using NO PLASTIC is we start to share the responsibility with the people, with everyone, because at the end of the day IT'S ABOUT CHOICE.
The implication of doing this means finding material that can replace plastic completely without increasing the total impact to the environment, or increase durability of packaging to allow people to use products for much longer and refill them. Of course, refill systems will bring other types of challenges that we need to sort out. So I feel the framework of less plastic, better plastic, no plastic is important.
REINVENTION NEEDS TO HAPPEN to allow consumers to inform their decisions, to change their behaviour, and to allow us to URGENTLY MINIMISE THE IMPACT ON THE PLANET. HOW CAN WE MOVE MUCH FASTER? That's another question I think we should be asking ourselves.
[SS] Do you feel that we need more government intervention to make it happen faster? At the moment, there's a huge onus on industry and business to be the ones that are making the change because they know it's the right thing to do, but actually would it be easier for big business if legislation and policy changed faster?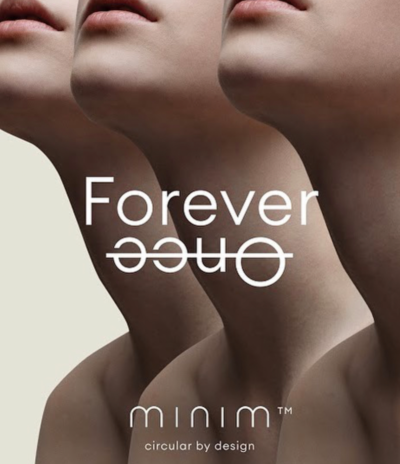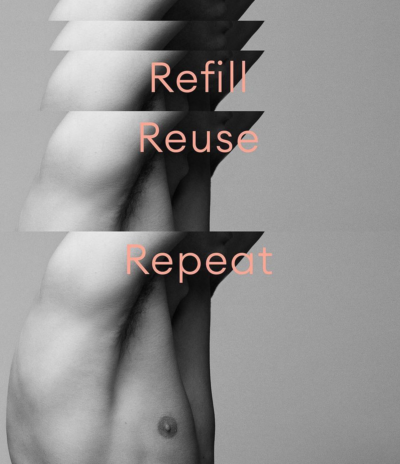 Facilitating acceleration.
[AG] I BELIEVE WHEN HUMANITY NEEDS TO SOLVE A PROBLEM, WE DO. I think we do have the ability to engage our minds to solve the problem. Government can facilitate, not just by putting the blame and responsibility on the industry, but by actually supporting and enabling creation of these new technologies. I think that kind of support will help everyone, because ultimately we need new material solutions to drive this change.
[BP] What I find interesting about the whole point of legislation is that it forces real behaviour change. As a result, this fuels creative industries and designers to find new ways of thinking, new approaches to making. At the moment why would anyone change dramatically because plastic is so cheap, so convenient, so easy. Can things happen at an accelerated rate without legislation?
[SS] I guess it's, have we got time?
[BP] Yeah, that is a really good point. Have we got time when we have a ur-year deadline swinging over our necks? | think what's fascinating about Unilever is how a culture of action is developing. Is that right?
[AG] Any conversation that we have right now on approving or not approving projects has SUSTAINABILITY AT THE HEART OF THE DECISIONS WE NOW MAKE. One of the big drivers for me to keep working for this company is its commitment to the sustainability imperative.
For me, I feel like it has been accelerated, particularly here in the UK, hearing people declaring that we need to stop, or we must change faster. I personally feel a higher sense of urgency recently. I feel it not as an employer or employee but as a human being aware of what is happening out there. I feel fortunate to work in a company that is open, that keeps space to create products and brands and businesses within the company that could help accelerate and change the business model quite radically.
WHAT I THINK HAS CHANGED MOST RECENTLY IS TO REFRAME THE WAY WE SEE A SOLUTION. WE ARE NOW STARTING TO TALK ABOUT THINGS WE DIDN'T TALK ABOUT IN THE PAST, LIKE THE TRUE AND INTRINSIC QUALITY OF DESIGN.
For me, GOOD DESIGN means to actually try to CONSIDER THE IMPACT THAT EVERYTHING YOU DESIGN WILL CREATE, AT EVERY SINGLE POINT.
What is my role there? I use my skills and expertise in marketing to try to solve the problem from my angle. That's where I prefer to put my time and concerns.
I wake up everyday thinking, "How can I design the most beautiful and durable products that people can use for longer? How can I help incentivise new business models faster that reduce the dependence on plastic?
[SS] We are all going to have to take on the topics of waste and responsibility as an important part of everything we do. There is always waste in nearly everything that we buy, because we are in this throwaway, consumable way of business.
Do you think this new responsibility will be able to influence big business? Do you think perhaps responsibility and culpability, and perhaps in the future, liability will be the driver that will really push them?
[AG] It's an interesting thought but, really, I don't think anyone needs more pressure to know that we need to change. I don't think we act well when we are driven by fear. We are already convinced that this is the right thing to do. WE ARE ENTERING A NEW ERA OF CORPORATE RESPONSIBILITY, AND I'M EXCITED TO BE PART OF A TEAM THAT IS SPEARHEADING A DIFFERENT WAY TO BUY AND USE. AND ACTUALLY NOT GENERATE ANY WASTE.
Our new 'minim' model of refill, starting with deodorant, is a great symbol of a future that can be waste-free, where we have a different design approach, creating products that are permanent not throwaway. We are striving for a fully circular model, but it takes time when we operate on such a large scale. It is giving us the opportunity to use new materials, beyond plastic. Materials chat give you a different feel in your hand.
I love that we can REINVENT SOMETHING AS EVERYDAY as your deodorant to give something back that is not only a better product BUT A BETTER WAY OF LIVING. THIS FEELS VERY SYMBOLIC OF HOW BUSINESS CAN AND MUST EVOLVE.
We just need to get this first version of minim right. This feels like a big responsibility to me but one I am proud to have.
The mechanics of change.
[BP] The job of creativity is about thinking about things in a new way. To think beyond the existing or established order, and the status quo. Creativity is therefore about change, so bringing in circular products is surely a great marketing opportunity.
FMCG is a category where people want newness and the latest. I think it's an amazing time which goes back to our overarching viewpoint that it's never been a better time to be a marketeer, a designer, or involved in any part of the machinery that makes people want and desire because we can reshape and influence behaviour. That's surely the fastest mechanic of change, legislation is of course one, but desire and motivating people through this human emotion is another huge mechanic.
[AG] At the end of the day, what role can I play as an innovator? Even if regulation happens, we need to react and as you said, it might accelerate things. I can now spend my time and energy discussing what the possibilities are with new materials. How can we make the most beautiful design? How can we select the right materials for the next evolution of the product?
Just as you feel excited as a designer to be part of this new way, I am too. Of course, my motivation is not just for profit. It is for our planet, for my children, for my family.
THAT'S MY LEGACY