RETHINK THE WAY YOU DRINK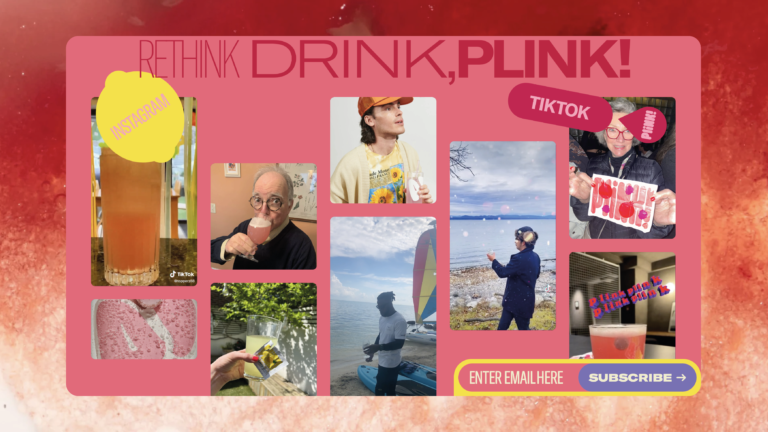 Every single day we ship drinks across the planet that are 99% water. Not only that, we house those products in single-use bottles and cans. Once you see the madness in that, you can't unsee it.
Plink! came from this realisation. Effectively the bath bomb of the beverage world, Plink! is a naturally flavoured effervescent tablet that turns any glass of water into a refreshing drink, using just 1% of the packaging of a normal bottled or canned drink with 98% less carbon impact per serving.
Based on the idea of rethinking the way the world drinks and the hope of a less wasteful future, Plink! has always been an entirely optimistic proposition. Formed two years by Plink! founders Maxwell Luthy and Luke Montgomery-Smith, our friends at ASK US FOR IDEAS Nick Bell and Toby Wilkinson invited our own Ben Parker, Paul Austin and Nick Marshall to join the journey as co-founders and help to build a brand that feels as joyful and hopeful as the concept.
From the name to the bold and graphically charged identity–we envisioned an energetic and exciting brand where flavour, fun and authenticity are at the forefront. The name itself is both onomatopoeia and instruction. It's the sound of the product entering the water and starting to work its magic. For us, the energy and emotion that the name Plink! evokes helped to guide the rest of the brand language, including the use of bright colours, exaggerated typography and a very human, authentic way of communicating with the world.
We're incredibly proud to see it live today. Discover the future of drinking at drinkplink.com💦