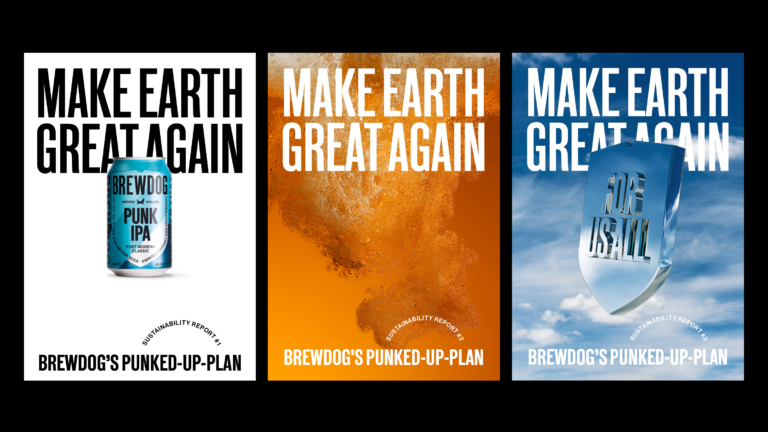 In every industry there is someone who is creating the future. We believe in the drinks industry that is BrewDog. They are at the forefront of a new wave of business transformations that are taking sustainability to the next level, making themselves fully accountable for what they take from the earth, what they make, and what they waste. We see BrewDog as the archetype of a new kind of business, one that places responsibility right at the very core of what it does, consistently prioritising the planet alongside profit.
But you can't change what you aren't measuring. In the latest edition of their sustainability report – Make Earth Great Again (MEGA) – BrewDog have continued to work with climate scientist Professor Mike Berners-Lee to shine a light on the outcomes of their previous sustainability initiatives and set ambitious actions for the future. Already the world's first carbon negative brewery through their work to offset emissions, in 2022 BrewDog are taking things even further. A 35% reduction in emissions and the continued restoration of BrewDog's own forest – the single biggest native woodland establishment and peatland restoration project ever carried out in the UK – are just part of their punked-up plan.

Read the report here: https://www.brewdog.com/uk/tom...